Table Groups (Begins September 5)
Table groups are a small group meeting with the goal of spiritual transformation … a place for real, honest, and deep conversations about life and faith.
"The most profitable exercise of any is a free inquiry into the state of the heart." Francis Asbury and Thomas Coke
Groups begin Wednesday, September 5, at 9:30 a.m. (sign up), 6 p.m. (sign up)  and 7:30 p.m. (sign up) 
Learn the Wesleyan tradition behind Table Groups on Wednesdays at 10:30 a.m. (sign up).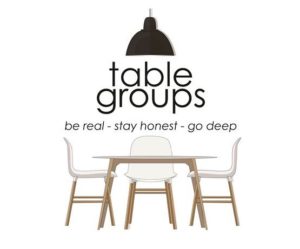 Fast Track Disciple (Begins August 15)
Join others on a 12-week study of the Old Testament and a 12-week study of the New Testament with this engaging and transformational study series that will move you from student to disciple. Discover the biblical story and uncover your own spiritual gifts as you dedicate 24 weeks to this amazing group experience. Cost: $16. Sign up now.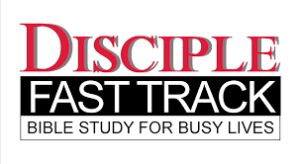 American Sign Language (Begins August 15)
Learning American Sign Language is so much more than just learning a new skill or another language. To come to know and understand manual communication gives you new insights into what it means to communicate thoughts and not only words; it opens new ways of thinking and using your mind, and it exposes you to a silent culture that mingles within your own.
This class focuses on beginners initially, and then moves quickly into basic communication skills, while giving the students a flavor of deaf culture. Class is challenging but fun! It targets adults, but well behaved children ages 6 and up are welcome when accompanied by an adult. Questions? Contact Janice Davis at janicedav13@gmail.com. Sign up now.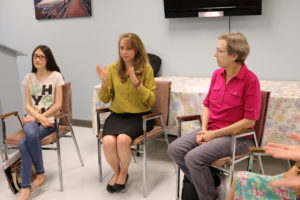 Financial Peace Class (Begins August 19)
Destroy your debt. Create a workable budget and still leave room for giving and fun. Financial Peace University is a nine-week money management class led by Bobby and Laurie Brooks that will walk you through the basics of budgeting, dumping debt, planning for the future, and much more. Plan now to make a difference in your financial future. The cost of the course is $100.  Payment plans are available. Classes begin August 19 from 4:30 to 6 p.m. Sign up now.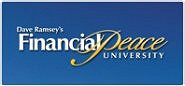 Creative Faith (Begins August 24)
Come to a group especially designed for ffumcPreschool and ffumcKiDS/Youth parents. Nursery available! Join in Friday mornings at 10 a.m. beginning August 24. Sign up now.

Creative Encouragement (Begins September 5)
Join with Carol Boronkas and learn to craft encouraging cards for others the first Wednesday of each month beginning September 5 at 6:15 p.m. You'll learn how to use simple tools and paper to make greeting cards that will cheer a heart and lift a soul. Sign up now.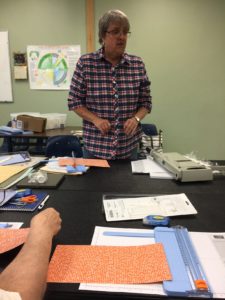 Love and Logic (Begins September 26)
Study parenting as Sandra Watson guides parents of young children through the Love and Logic approach on Wednesdays at 6 p.m. from September 26 to October 24. Sign up now.

Living the Life You've Always Wanted (Begins September 26)
Study spiritual disciplines over 6 sessions to enhance the life you desire as Rev. John Barnes follows John Orthberg's book The Life You've Always Wanted. Explore the session guide. Sign up now.