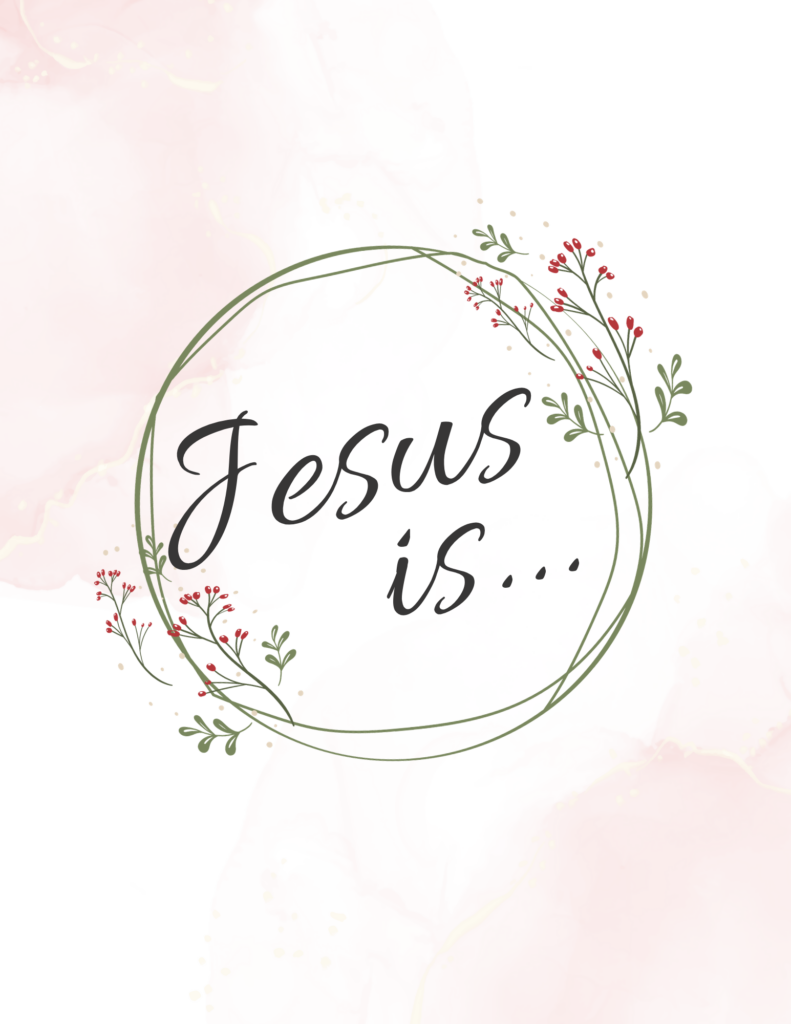 Celebrate the gift of God with us at Fayetteville First UMC throughout the Season of the Nativity.
In Jesus Christ, God's very presence came among us. better yet, He has stayed in our midst.
The Season of the Nativity helps us break out of unawareness, indifference or uncertainty that Jesus Is.
You are invited to use this Intentional Journal for reading and reflection each day throughout the season. Printed copies are available in the Fayetteville First UMC narthex and church office.
Season of the Nativity Intentional Journal
Season of the Nativity Calendar
THE MESSIAH – Sunday, December 10, 2023 7 PM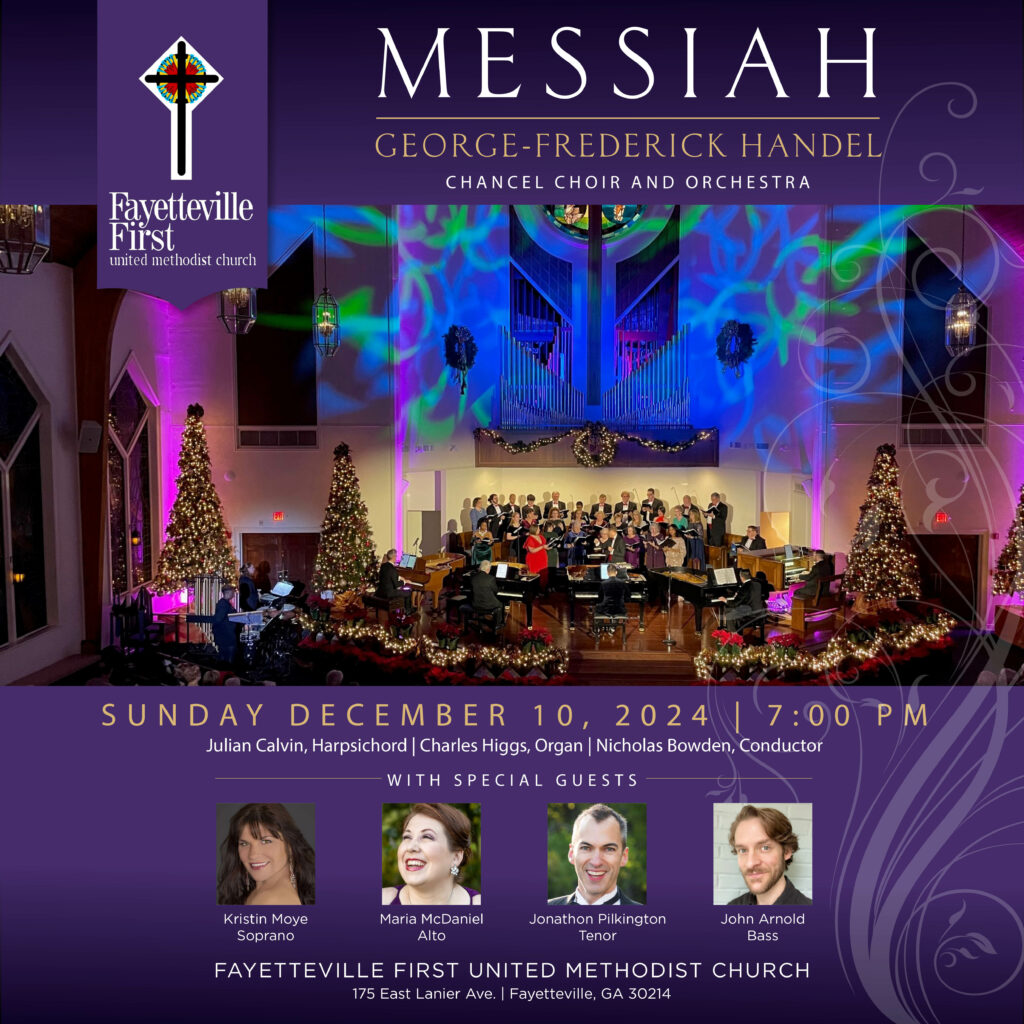 THE MESSIAH by George-Frederick HANDEL will be presented by the Chancel Choir with guest soloists and orchestra. A reception hosted by the Season of the Nativity team follows the concert.
Kristen Moye, Soprano
Maria McDaniel, Mezzo Soprano
Jonathon Pilkington, Tenor
John Arnold, Bass
Julian Calvin, Harpsichord
Charles Higgs, Organ
Nicholas Bowden, Conductor
LESSONS & CAROLS – Sunday, December 17, 2023 11 AM
The story of Christmas is told in Word and song during the worship service. Hear the choir, soloists, and readers and live the story once again.
CHRISTMAS EVE – Sunday, December 24, 2023
Traditional candlelight worship is offered at three services: 11 AM (sanctuary), 6 PM (sanctuary), 11 PM (chapel) with special music, communion, and a Christmas message at all.