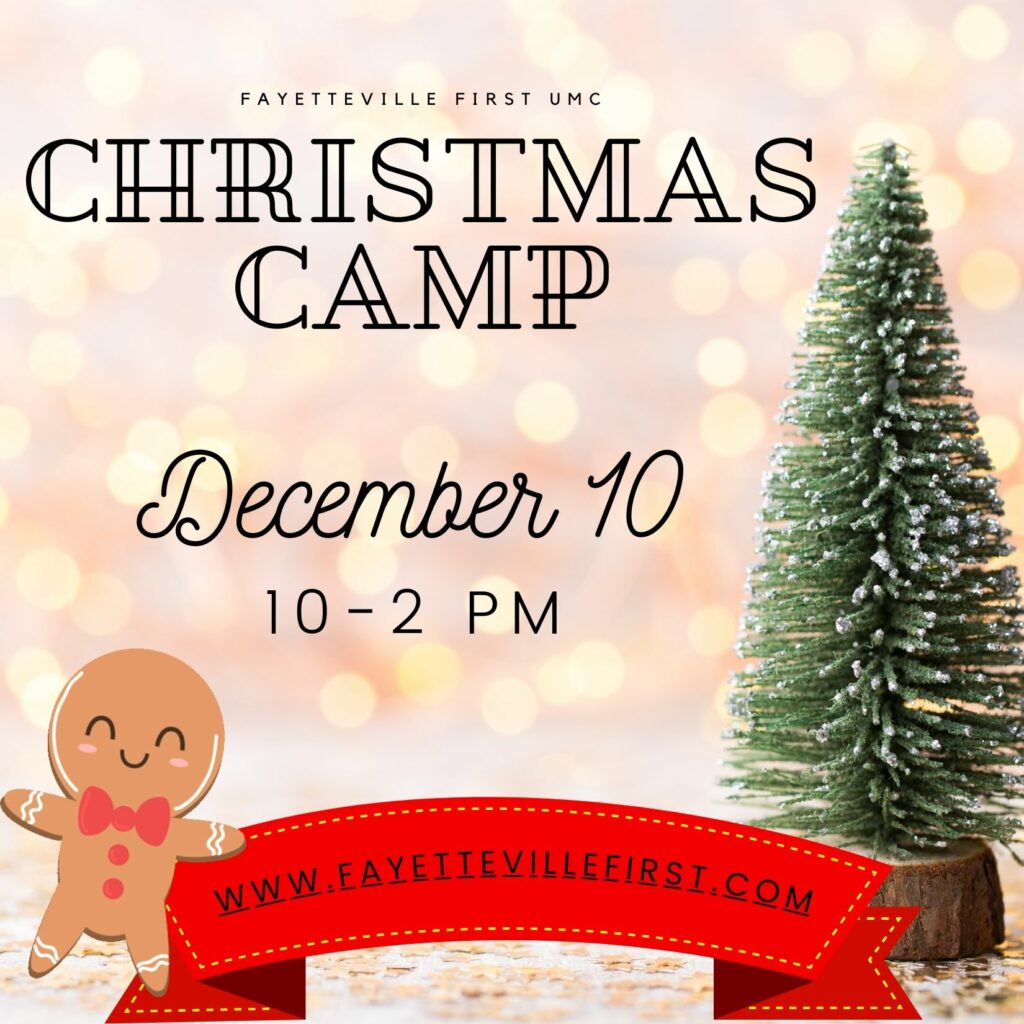 Send your kiddos to Fayetteville First UMC's Christmas Camp Saturday, December 10 for a day of fun crafts, games, holiday movies, and more! Kids will get to spend time together getting in the holiday spirit and parents can use the time to get some needed holiday errands run, presents wrapped, or simply enjoy a child-free brunch/lunch!
Christmas Camp is $5 with registration by December 1rd.
Late registration is $15/child.
Online registration will close 12/7/22. 
Please send a lunch with your child (some holiday snacks will be provided).