Make plans to shop at the Christmas Marketplace at FFUMC.
Funding local missions for 30 years.
Saturday, November 2, 2019
9 a.m. to 3 p.m.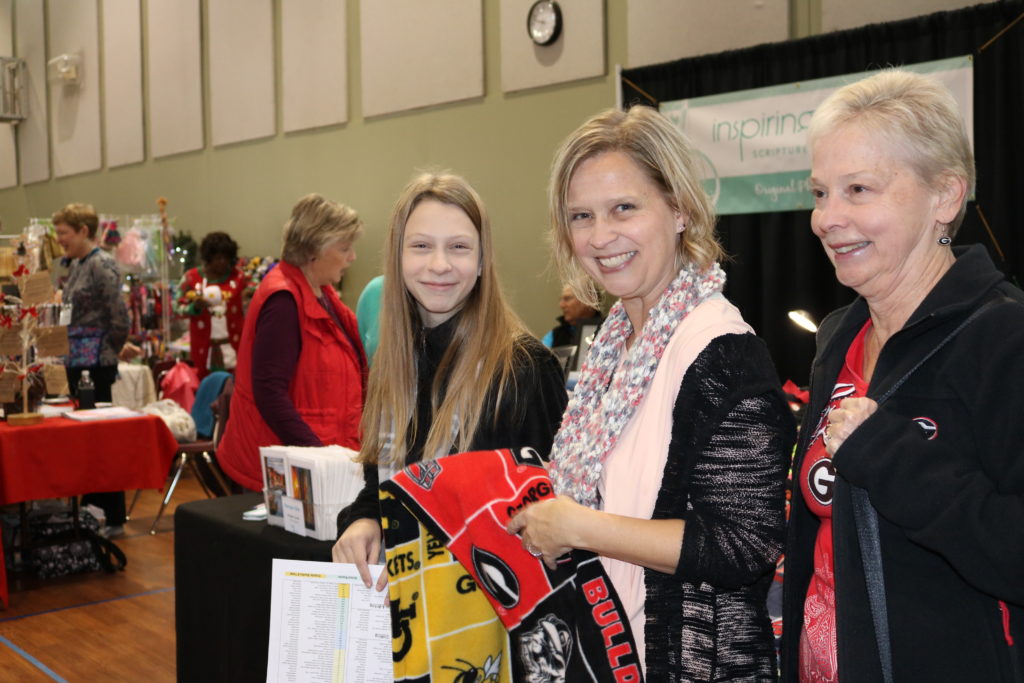 Christmas Marketplace: 80+ Vendors kickoff the Christmas season with unique items located throughout the church facility.
Timeless Treasures: Find your treasure among 1000+ gently used and one-of-a-kind items.
Gingerbread House: Indulge your sweet tooth and prepare for holiday gatherings with our homemade desserts, appetizers and snacks.
The Grill: Enjoy homemade vegetable soup or a chili dog and a cold drink so you can stay and shop all day.
Ways to Help
Local Charities to benefit from 2019 Christmas Marketplace:
Bloom Our Youth
Fayette Samaritans
FERST Readers
Healing 4 Heroes
Love Gives Ministries
Midwest Food Bank
Pregnancy Resource Center
Promise Place
Square Foot Ministries
Christmas Marketplace 2019 coordinators:
Event Chair: Lauren Davis, lauren-davis@comcast.net
Timeless Treasures: Gloria Wright, sheliaglo@aol.com
Christmas Marketplace Vendor Liaison: Carol Key, 770-330-1572
Publicity: Frieda Everrett, feverritt@gmail.com