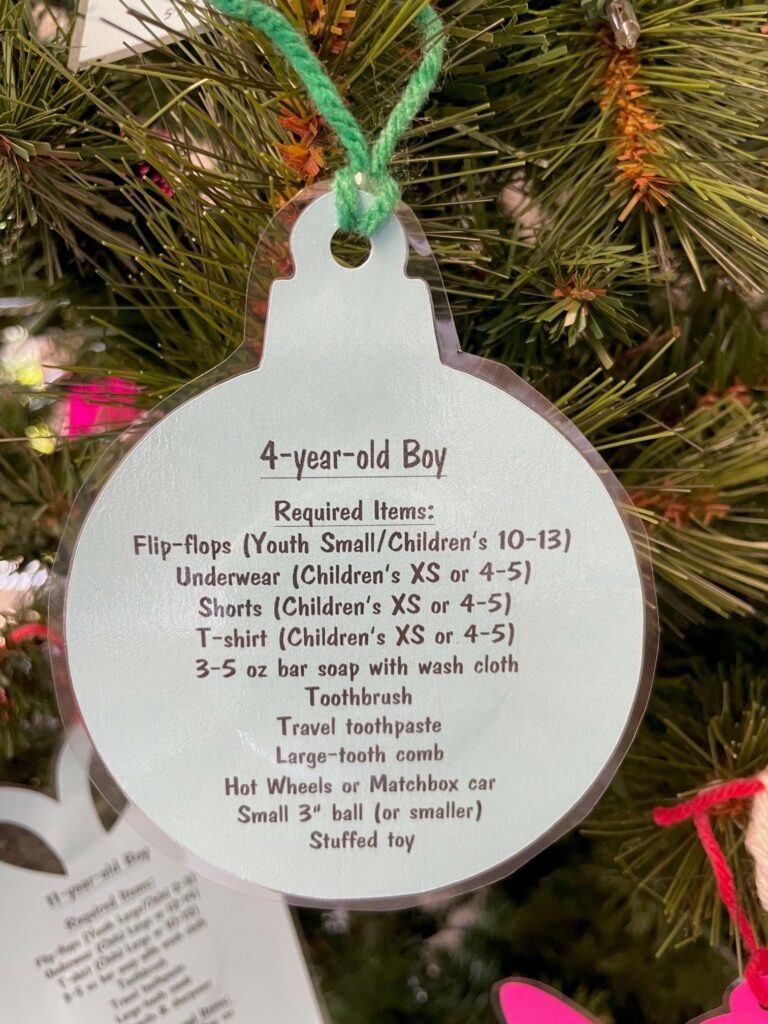 Want to help make 100 children (or more) very happy at Christmas this year? The United Women in Faith (United Methodist Women) are sponsoring the second annual Christmas Shoe Box drive in cooperation with the United Methodist Disaster Relief (UMCOR) Warehouse in Decatur, AL. (Shoe Box Ministry umdisasterwarehouse.com). This ministry targets children ages 2-12 in Guatemala, Honduras, and Nicaragua.

Drive Dates:

May 14 – June 11

Details:

Choose an ornament (or several) from the tree in the Welcome Area behind the sanctuary. Lists on ornaments are for girls and boys of various ages.
Follow the very specific list on the ornament for each sponsored child. Please avoid getting creative and follow the list exactly.
Include $5 per box for shipping costs to destination. Indicate UMW Christmas Shoe Box on your check or online gift.
Put the ornament list (VERY IMPORTANT) together with the items in any bag or container you don't need returned and place it in the collection bins in the Welcome Center or church office by June 11.
Christmas Shoe Box donations will be packaged for shipping at the June 15
UMW Unit Meeting.