Friday, December 2, 1-7 PM
Saturday, December 3, 11 AM – 4 PM
Fayetteville First UMC Sanctuary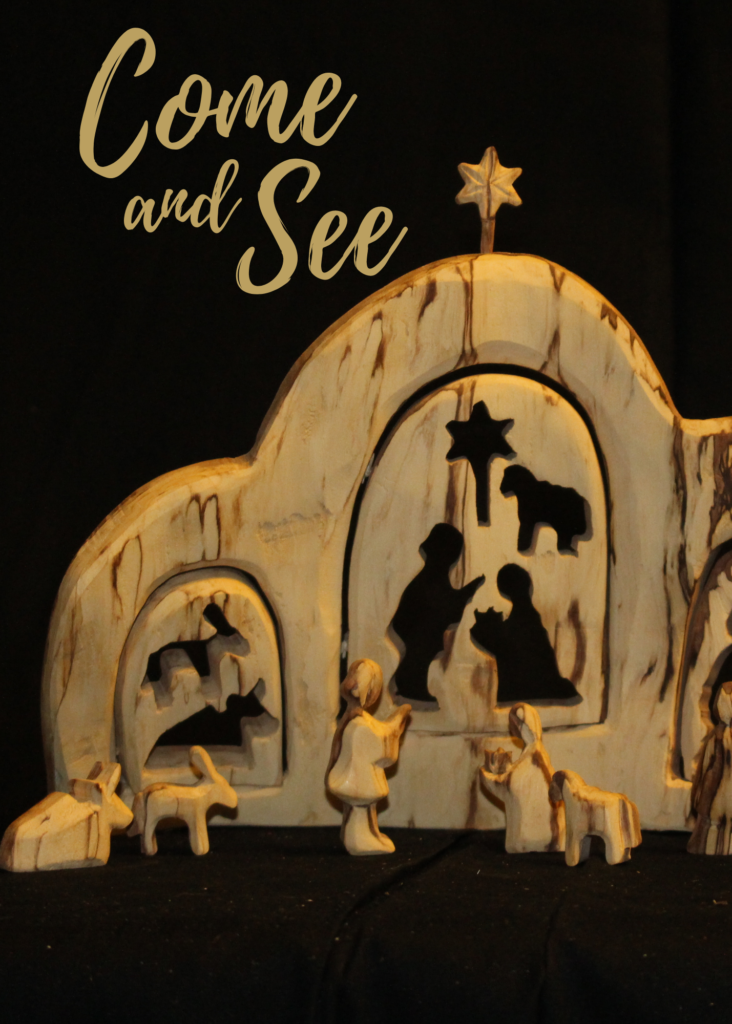 About the Collection
The manger scene is a global symbol of the Christian belief that God entered history as a human being, bringing divine presence and power that continues in our midst.

Fayetteville First United Methodist Church is pleased to present "Nativities from Around the World," a collection of nativity scenes assembled by mother and daughter Sharon Bowen and Wendy Haymans. They created it as an act of witness to share the story of Jesus' birth and start conversations about the reason for this history-changing event. Our congregation is grateful to Sharon and Wendy for sharing their beautiful, moving nativities with our community.

The collection features more than 500 nativities, many one-of-a-kind, which provide glimpses into the faith and artistic ingenuity of different cultures and communities. The scenes represent a wide range of styles and materials. Some are made from items that are typically discarded: snack bags, bottle caps, bullet casings, rolled magazine and newspaper pages. Every continent except Antarctica is represented in the exhibit, along with many U.S. states.

We are glad that you, like the Bethlehem shepherds, have chosen to "Come and See." May you experience the collection as a fresh expression of Emmanuel, God With Us, during the 2022 Season of the Nativity.
Your Friends at Fayetteville First United Methodist Church