Easterpalooza – Saturday before Easter
Join us for a massive block party on the courthouse square the Saturday before Easter each year. It's a fun way to say, "Hello, neighbor!"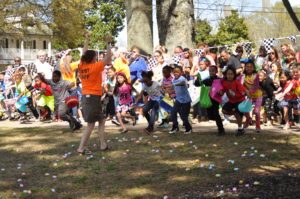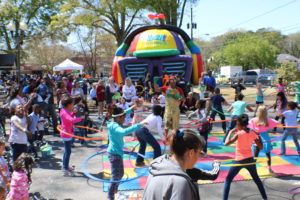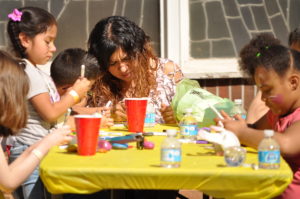 Vacation Bible School -June 22-26, 2020, Knights of North Castle
We have a great time every year at VBS! Join June 22-26, 2020, for Knights of North Castle.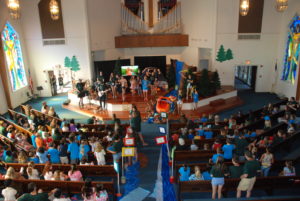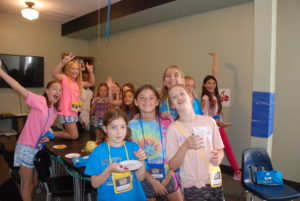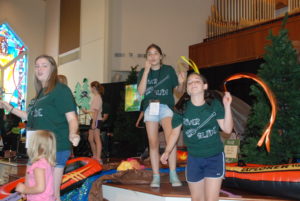 M.A.D. Camp – July 13-17, 2020, MADieval Times 2020
MAD CAMP: Music, Art and Drama
Rising Kindergarten — Rising 6th Graders
Carson Thaxton, Allie Hansen and friends present an engaging experience each year. Participants choose a main focus while still getting to experience all three areas. Artists, actors, musicians: we all want to work together to show God's glory through the joy of the arts. God has created us to be creative. Let's prove it!
MAD Camp 2020: July 13-17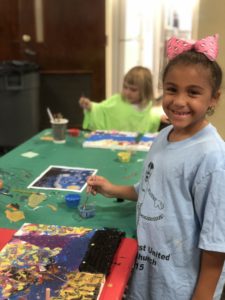 Parents Night Out 2020: January 24, March 6, April 3, May 1
5:30 to 9 p.m.
Parents Night Out is a new, growing, and exciting ministry for children and especially the parents. We want to serve you so you'll be able to get away for a little while as a couple. The church takes seriously its emphasis to be a safe, warm, fun-loving place where parents feel good about leaving their children in its care.
Parents receive childcare ($5 per family if reserved by Monday before event; $10 per child after). Parents enjoy time together eating dinner, running errands or gathering with other parents for a fun activity knowing their children are being loved and cared for in a safe, fun environment from 5:30 to 9 p.m. Contact Rev. Carson Thaxton, CThaxton@FayettevilleFirst.com.
Volunteers have to opportunity to meet kids and enjoy time with them. See the ministry options here: Parents Night Out Constitution
New! Ministry Volunteer Shifts: Help for one hour or two hours or all evening…whatever fits your schedule. See the options and sign up for a shift with Rev. Carson Thaxton, cthaxton@fayettevillefirst.com.
Register for these 2020 Parents Night Out dates:
March 6, 2020 Register Now
April 3, 2020 Registration opens soon
May 1, 2020 Registration opens in April