VBS IS FULL – Contact Rev. Carson Thaxton to be placed on the waiting list at cthaxton@fayettevillefirst.com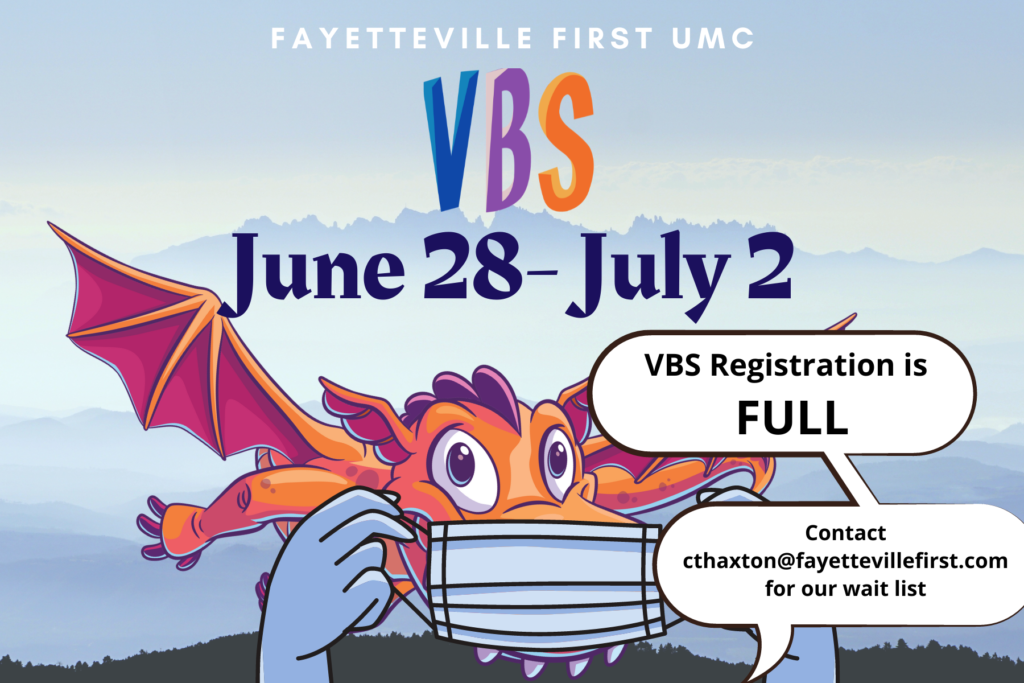 June 28-July 2
VBS registration is currently full
We are so excited for VBS: Knights of North Castle this summer at Fayetteville First UMC! We are pleased to announce that we can now offer VBS for ALL 5 DAYS for ALL AGES! Yes, that's right. We have expanded our days of in-person VBS-ing for all five days (Monday-Friday). The date and time will still be the same: June 28-July 2 (9:00-12:00 each day). We have a max capacity of 50 campers so register soon! We are grateful to be able to offer this VBS experience with EVEN MORE DAYS together.
This year we will focus on the Armor of God. "Finally, be strong in the Lord and in the strength of his power. Put on the whole armor of God…the belt of truth, breastplate of righteousness, shoes of peace, shield of faith, and helmet of salvation" (Ephesians 6:10, 14-15). As we learn about following in the way of Jesus, campers will learn about God's Big Family and how we are all invited to experience the love and grace of Christ together. Looking forward to a great week!
Volunteer a day or two or all week at VBS: Click here for volunteer registration
Interested in volunteering? We would love for you to support this ministry for children and their families by serving at VBS. There are many ways to volunteer at VBS this year to fit your schedule, physical ability, and area of interest. Above all else, please pray for everyone involved in VBS this year as we learn to put on the armor of God and walk in the way of Jesus.