Welcome to FFUMC KiDs … join in!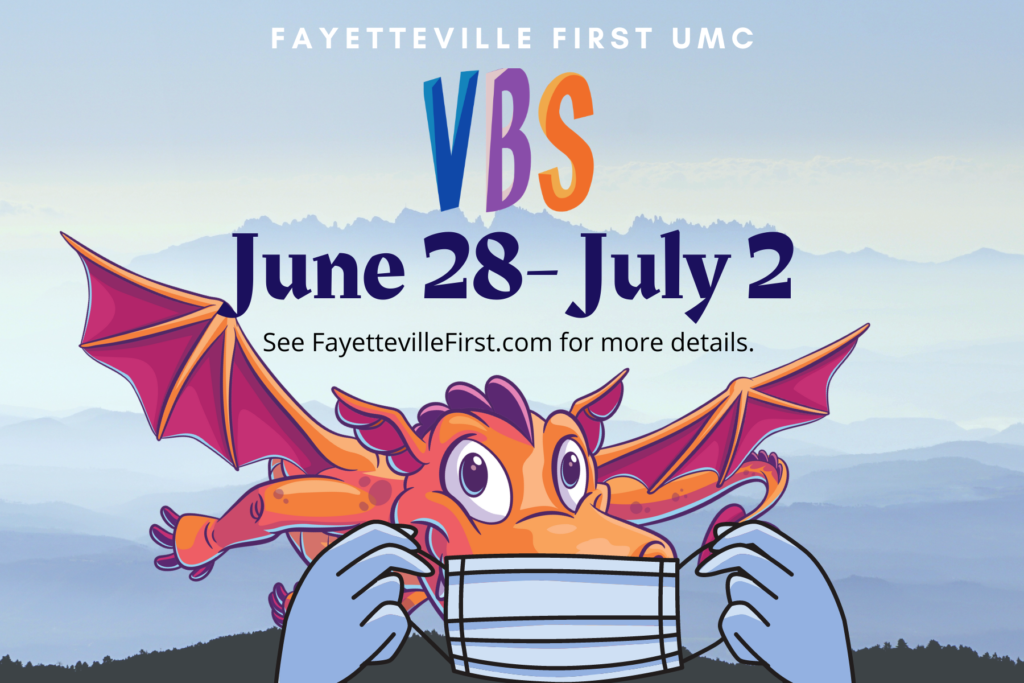 Each day will be a different age group for in-person activities:
Monday—Rising PreK4 and Kindergarten
Tuesday—Rising 1st
Wednesday—Rising 2nd
Thursday—Rising 3rd and 4th
Friday—Rising 5th and 6th
9:00 a.m. arrival -12:15 p.m. pickup using drive thru.
Each assembly time (each morning) will be live streamed.
All are invited to in-person VBS Celebration on Sunday, July 4 at 11:00 a.m.
Cost is FREE before June 1st.
Only 30 campers per age group so sign up early!
Each age group of campers (knights) will represent their "family house" and the Bible theme they bring to slowly reveal how they are all connected to God's Family House together. Looking at Ephesians 6:10-17, the knights will learn to "armor up with God" and to put on a very different kind of armor (like "belt of truth" and "shield of faith"). Hope you can join in on the epic castle adventure as we learn to love God and others. Armor up!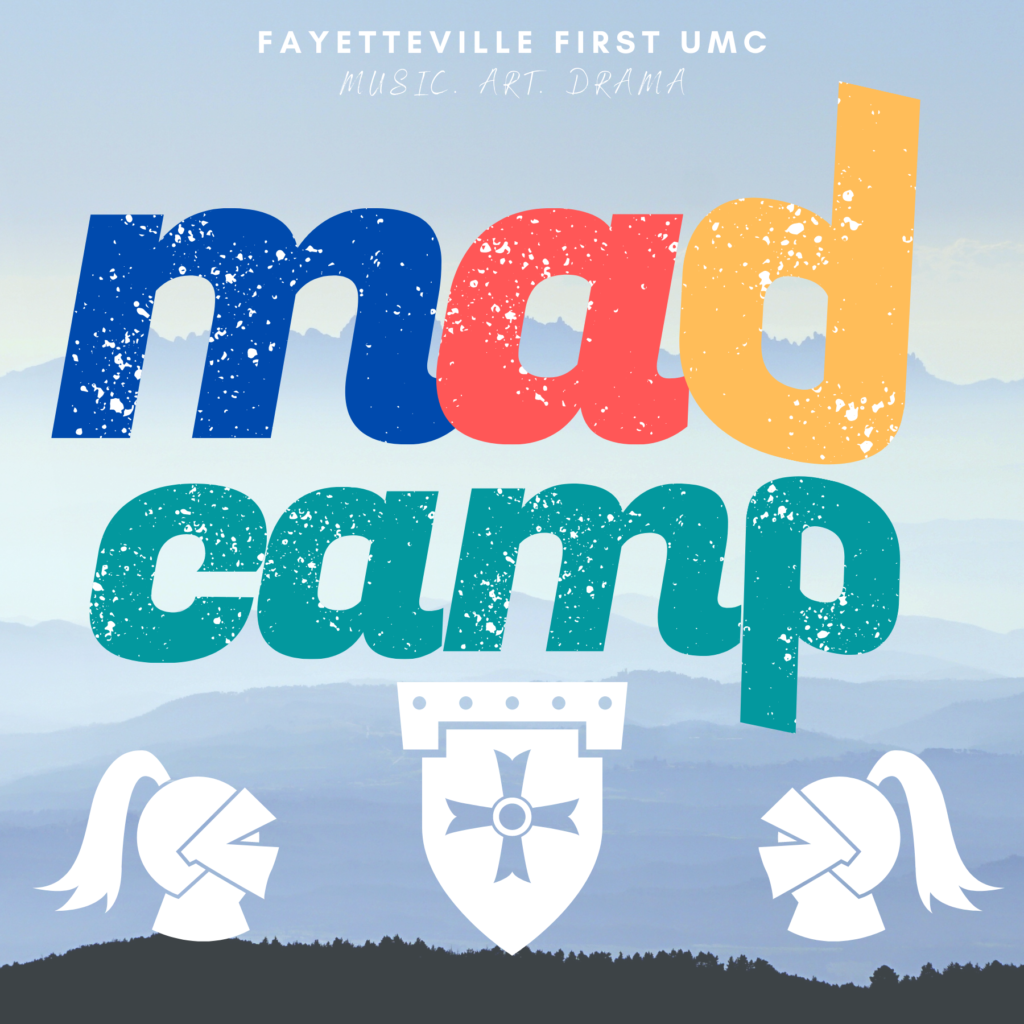 Yes, that's right, this year it's a medieval theme we are calling "MADieval Times." MAD Campers will learn, experience, and further their skills in music, art, and drama (acting) with specialized coaches in each area.
Cost is $100 for the week.
Each day is 9:00 a.m. – 12:00 p.m.
Only 30 campers admitted so sign up early!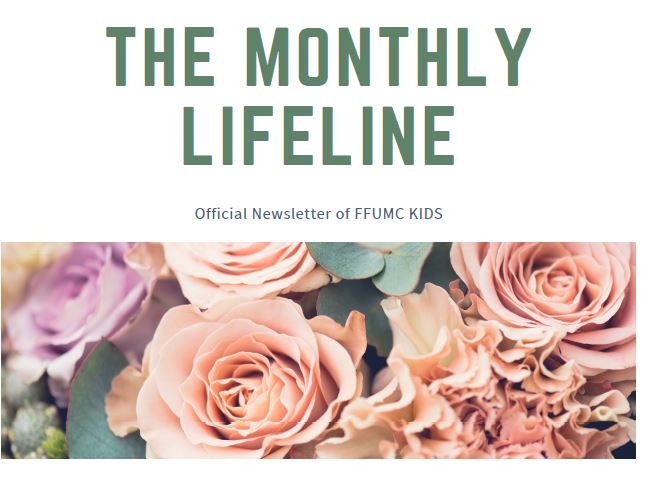 MONTHLY LIFELINE NEWSLETTER
Get our special newsletter just for our Children & Family Ministry.
A Monthly Lifeline: April 2021 Edition
A Monthly Lifeline: March 2021 Edition
A Monthly Lifeline: February 2021 Edition
Bible Story Time for Kids
Live, in-person, and in the church, we have a time for kids on Sundays!
Starting Sunday, April 11 (week after Easter) at 10 a.m. in the gym.
As some adult groups are starting to meet before the 11 a.m. service, now whole families with children can have a place to go—church! All sign-in, activities, and sign-out will be from the gym.
As we prepare each week, it will be very helpful if you would email Rev. Carson Thaxton, cthaxton@fayettevillefirst.com, or call the church office at (770) 461-4313 by the Wednesday before Sunday to let us know your child(ren) are attending. Nursery available during the 10 a.m. hour for children 3 and under.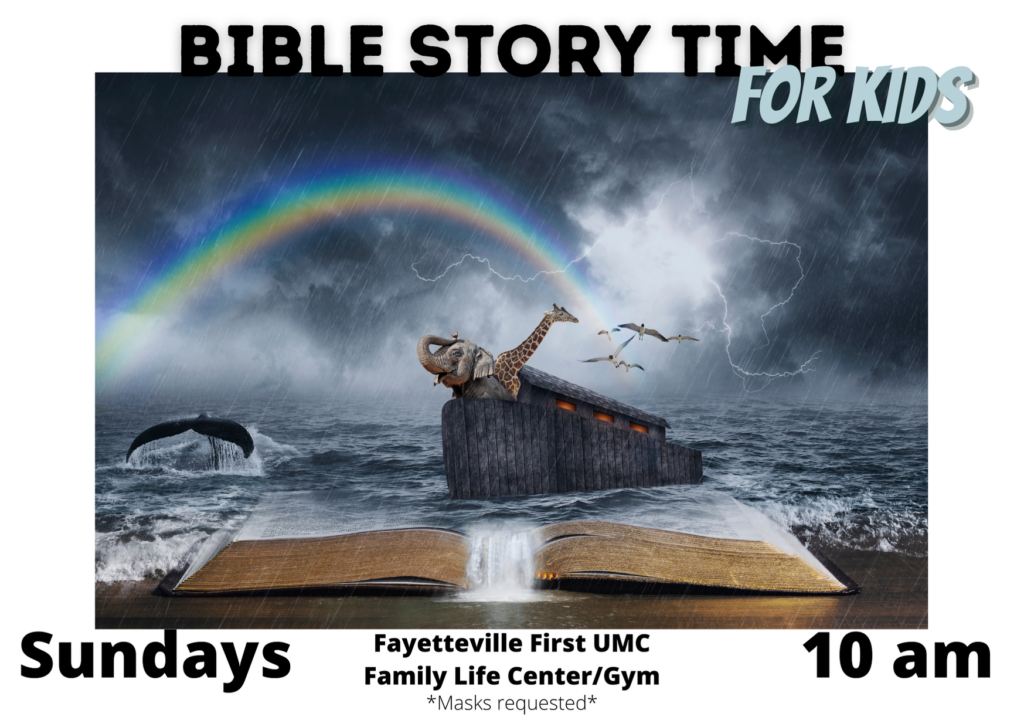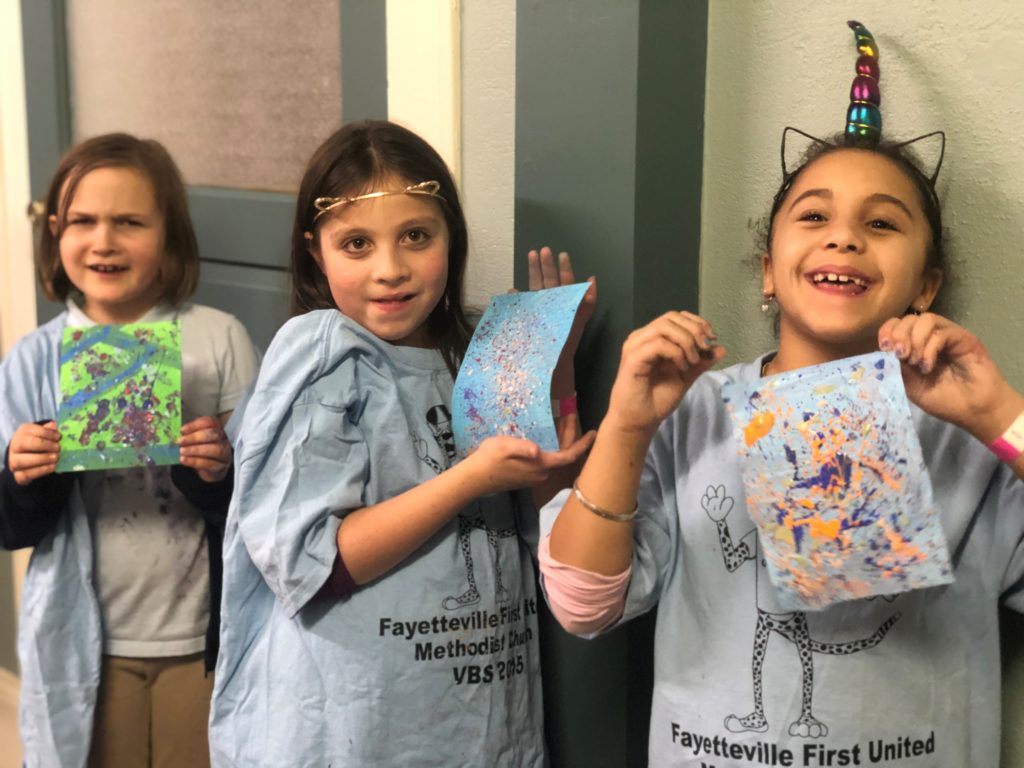 CHILDREN'S MOMENT JUST FOR YOU!
Follow this link to a weekly children's moment following our lectionary reading and presented by Rev. Carson Thaxton in his own uplifting way!
PARENT TABLE GROUP
Thursday nights @ 8:30 p.m. through Zoom
Encourage one another in God-centered conversation. We don't know all the answers, but we do know joining together to work through them honestly, scripturally, humbly, open-mindedly, lovingly, and bravely is a good place to start. Contact Rev. Carson Thaxton for more information.
ZOOM link to Parent Table Group
Meeting ID: 897 4212 6711. Passcode: Imagine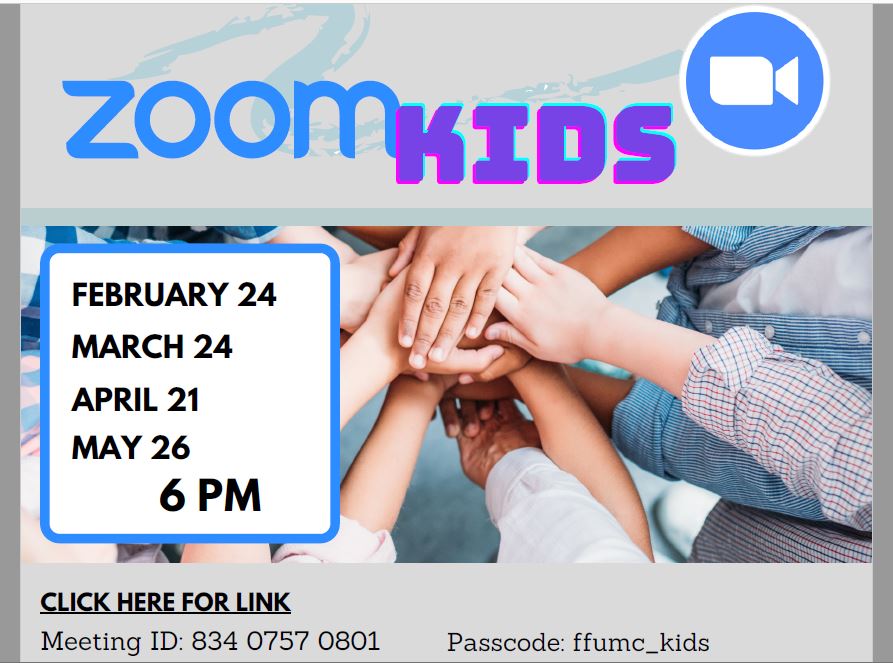 ZOOM for ffumcKiDS:
Join your friends on ZOOM on Wednesday nights: February 24, March 24, April 21, and May 26 at 6 pm.
Meeting ID: 834 0757 0801.  Passcode: ffumc_kids
Parents, to be added to the FFUMC Children and Family Ministry email list or if you have any questions, please contact Pastor Carson Thaxton at cthaxton@fayettevillefirst.com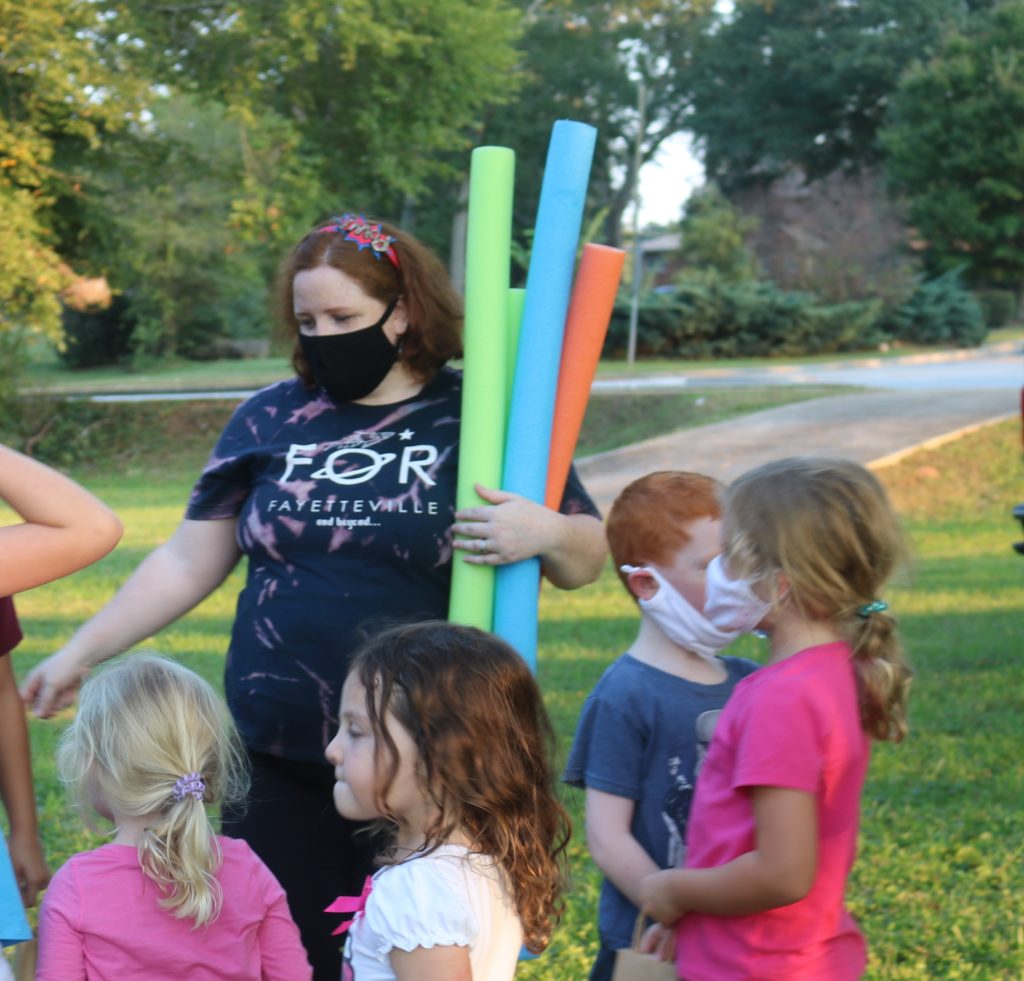 BOOK NOOK
Pastor Carson and Ms. Allie share some great stories on our YouTube Channel. Connect to the ffumcKiDs Playlist here!
---