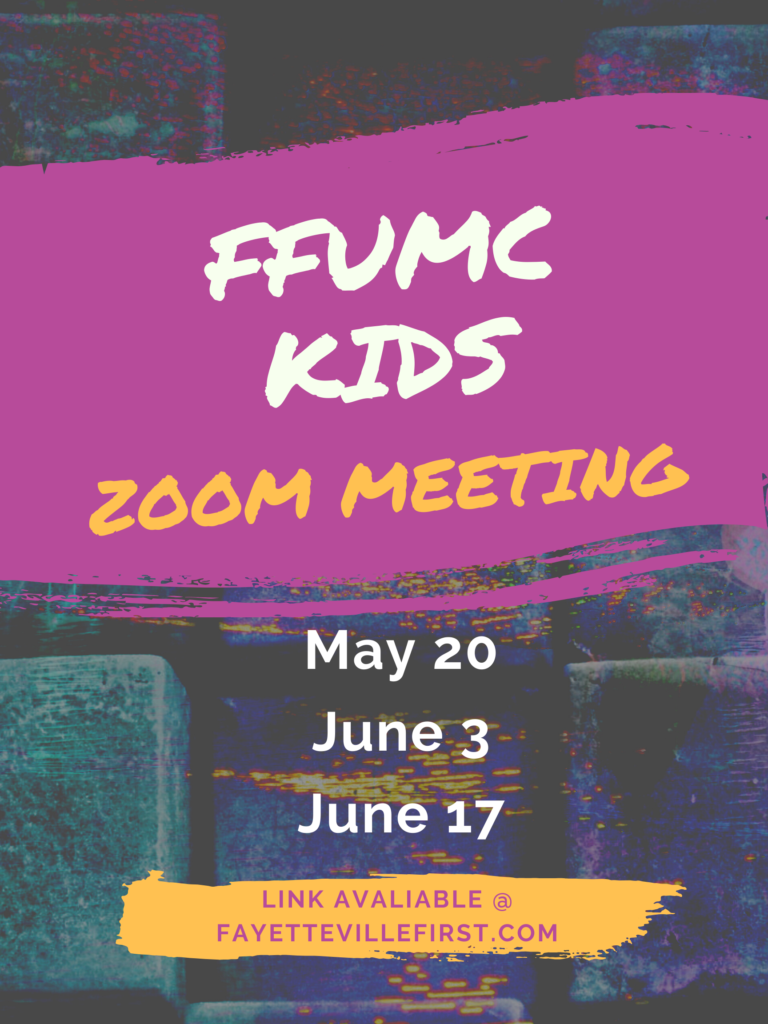 FFUMC KiDS Zoom Meetings
Every other Wednesday @6:00 p.m.
Meeting ID: : 749 9443 2669
Password: FFUMC
KiDS, we would love to check in with you, do some activities and challenges, and pray for one another! Hope you can join us every other Wednesday evening from 6:00-6:40 p.m. Here are the upcoming days we will be meeting: May 20, June 3, and June 17.
Parents, to be added to the FFUMC Children and Family Ministry email list or if you have any questions, please contact Pastor Carson Thaxton at cthaxton@fayettevillefirst.com

We would love to stay connected!
Children and Family Ministry Sundays
Our Church Is…
As we continue to explore this theme, we are so thankful to be in ministry with you! Thank you for helping make our church at Fayetteville First UMC a more welcoming and loving place. We hope you and your family have a great week together and we look forward to the day when we can be in ministry together in person. In the meantime, here is this week's KiDS material:
KiDS material for week of May 24th:
URL: http://hillsongstore.com/bigweek21
Password: bigmay2020
Materials are available to use with these links on our Children's Sunday Page.
For Sunday School, the children have been using the Deep Blue Kids series and all the videos for this season are now available online.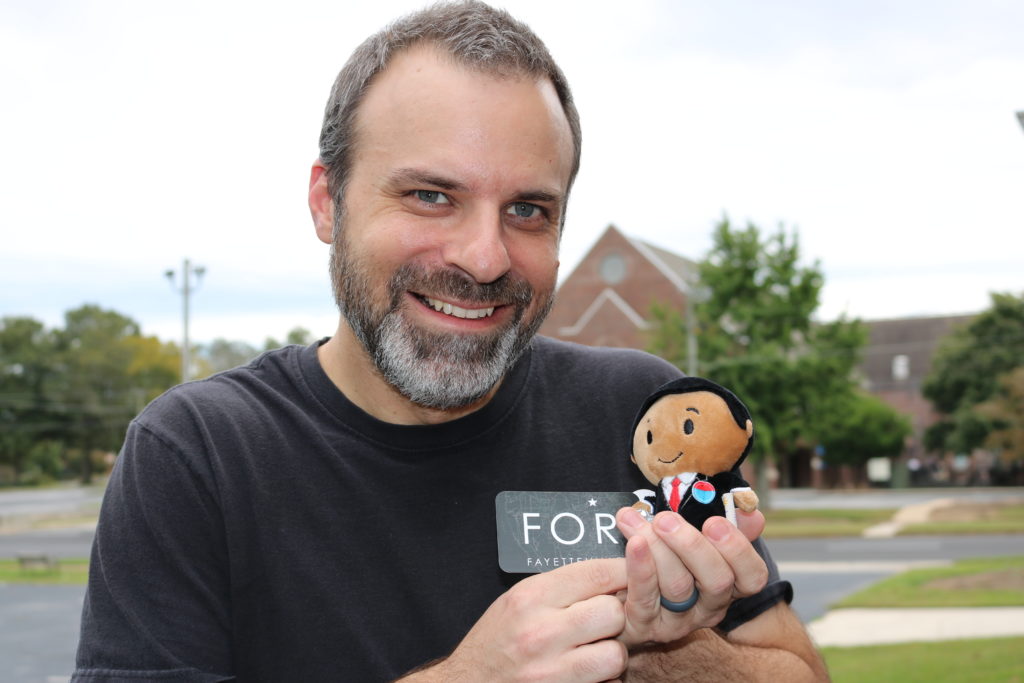 Book Nook:
Pastor Carson and Ms. Allie share some great stories on our YouTube Channel. Connect to the ffumcKiDs Playlist here!
Samples:
Carson's Corner: The Marvelous Mustard Seed