Table Groups
Table groups are a small group meeting with the goal of spiritual transformation … a place for real, honest, and deep conversations about life and faith.
"The most profitable exercise of any is a free inquiry into the state of the heart." Francis Asbury and Thomas Coke
Groups meet throughout the week. Contact Rev. Allyson Lawrence, alawrence@fayettevillefirst.com, to find out more and to find the group that is right for you.  Current Table Group options: Wednesday, 9:30 a.m. or 6 p.m.; Thursdays (men only) 10 a.m., Fridays 10 a.m.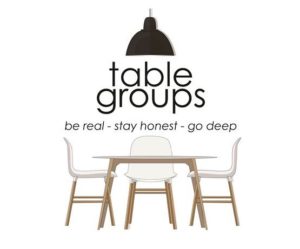 Many other small groups meet throughout the year. See what might be best for you!