Table Groups
Table groups are a small group meeting with the goal of spiritual transformation … a place for real, honest, and deep conversations about life and faith.
"The most profitable exercise of any is a free inquiry into the state of the heart." Francis Asbury and Thomas Coke
Groups meet throughout the week. Contact Rev. Allyson Lawrence, alawrence@fayettevillefirst.com, to find out more and to find the group that is right for you.  Current Table Group options: Wednesday, 9:30 a.m. or 6 p.m.; Thursdays (men only) 10 a.m., Fridays 10 a.m.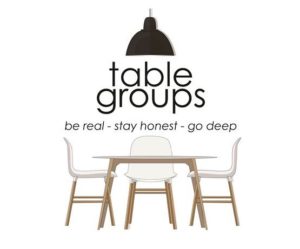 Class Meeting
This informational class on Table Groups uses Dr. Kevin Watson's book "Class Meeting" and Steve Harper's "Devotional Life in the Wesleyan Tradition" in a study guided by Rev. Michael Phillips on Wednesdays at 6:15 p.m.
GriefShare
If you have lost a loved one you may feel isolated and have many questions about things you have never experienced before. GriefShare offers a friendly, caring group of people who will walk alongside you through one of life's most difficult experiences. The group is led by people who have walked their own grief journey and understand the deep pain that accompanies loss.  You don't have to go through the grieving process alone.  The 13-week session begins Monday, February 18, from 10 a.m. to 12 p.m. at Fayetteville First UMC register here or call 770-461-4313.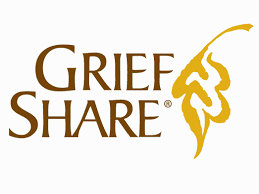 Fast Track Disciple
Join others on a 12-week study of the New Testament with this engaging and transformational study series that will move you from student to disciple. Discover the biblical story and uncover your own spiritual gifts as you dedicate yourself to this amazing group experience. Contact Rev. Michael Phillips for more information.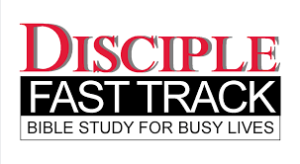 American Sign Language
Learning American Sign Language is so much more than just learning a new skill or another language. To come to know and understand manual communication gives you new insights into what it means to communicate thoughts and not only words; it opens new ways of thinking and using your mind, and it exposes you to a silent culture that mingles within your own.
This class focuses on beginners initially, and then moves quickly into basic communication skills, while giving the students a flavor of deaf culture. Class is challenging but fun! It targets adults, but well behaved children ages 6 and up are welcome when accompanied by an adult. Questions? Contact Janice Davis at janicedav13@gmail.com.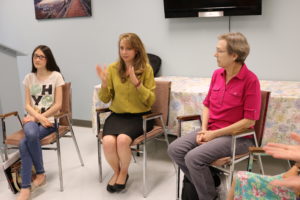 Creative Encouragement
Join with Carol Boronkas and learn to craft encouraging cards for others the first and third Wednesday of each month at 6:15 p.m. Additional classes may be added: contact Rev. Allyson Lawrence, alawrence@fayettevillefirst.com, for more information. You will learn how to use simple tools and paper to make greeting cards that will cheer a heart and lift a soul.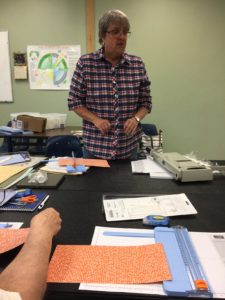 Ancient Meets Contemporary: Spiritual Disciplines
Meet with facilitator Tim Aycock on Sundays at 9:45 a.m. during January and February to explore Brian McLauren's "Finding Our Way Again." In the midst of contemporary Christianity, discover the beauty of ancient disciplines and the transformation each can provide.
Six for Supper
Meet new people over a meal and get to know your church family better. Winter/Spring groups have formed. Contact  Rev. Allyson Lawrence for information on upcoming groups.