The United Methodist Women are organized in groups called "Circles" which meet at various times each month. Each group determines its own ministry focus while also supporting the broader goals of the entire UMW unit.
Bethany 
Bethany is an active circle of friends who join in fellowship and sharing.  We continue to support missions involving community efforts such as Bloom, the Joseph Sams School, and Safehouse Outreach of Atlanta.  We support each other with prayer and praise each meeting and throughout the year.  We meet the 2nd Thursday of each month, excluding the summer months, at 7:00 p.m. in members' homes.  We celebrate each Christmas with a festive outing.  The past few years, we have also enjoyed sending care packages to our FFUMC college students during fall finals.   Please email Laurie Brooks (blbrooks92@gmail.com) for our next meeting location.  We welcome all women to join.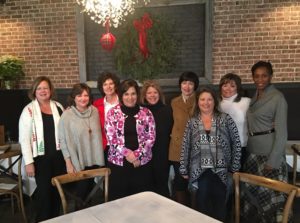 Ethel Taylor
Ethel Taylor Circle is a small circle of about 12 members which meets monthly on the 1st Tuesday of each month at 7 pm at the church in room C-230.  Monthly programs are given by a member of the circle using programs from the UMW Program Book.  These programs deepen our understanding of missions within the UMW. Meetings in June and December are held away from the church at local restaurants for fellowship with no program.  There are no meetings during July or August so members may enjoy the summer evenings with their own families.  Ethel Taylor supports various projects that benefit women, children and youth, and we also serve homebounds with visits, cards, and gifts.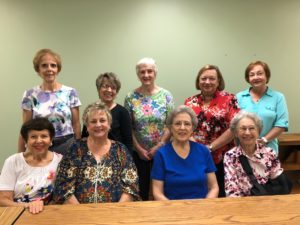 Faith
Faith Circle meets monthly on the 4th Thursday at 10:00 a.m. in the Fellowship Hall.  There are no meetings in June, July or August, although we do get together for a special outing during the summer.  Because of Thanksgiving, in November we meet on the 3rd Thursday, and in December we have a Christmas luncheon at a restaurant.  We also get together at various times just for the sake of getting together.  Although Faith Circle supports many church and community causes, we have taken a particular interest in supporting AV Pride and the Jail Ministry.  Visitors are always welcome!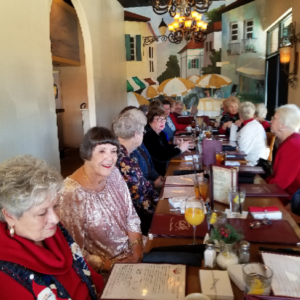 Friendship
Co-Chair: Clara Martin, (770) 610-3089, caca2cats@gmail.com
Friendship Circle is an active group of ladies ranging from young mothers to grandmothers.  We meet September through May on the 2nd Monday of each month.  Our popular September Salad Luncheon and the December Christmas Party are hosted in a member's home.  Other months, we meet at 9:00 am in the Fellowship Hall.  Our circle supports a card ministry and our members volunteer for many charitable activities throughout the church and community, particularly Promise Place, which provides safe environments for battered women and works to prevent domestic violence.  We also support each other as needs arise and enjoy several outings throughout the year to local restaurants and places of interest.  We offer childcare to encourage/support young mothers in our church to be a part of an amazing group of women.  Lifelong friendships have been made as a result of being active in our appropriately named "Friendship Circle."  We welcome all women to join us!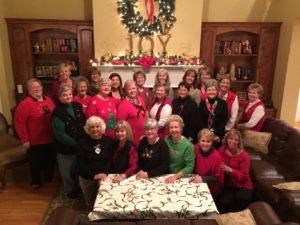 Joy
Joy Circle meets the 2nd Tuesday of each month at 6 pm in the Fellowship Hall.  We enjoy fellowship with a light meal, then a brief business meeting, and a scheduled program.  We end with prayer concerns and praises adjourning around 7:30 pm.  Service to our church and community is an important part of our group, and we do this through volunteer work and making contributions to local charities and local families in need.  We also support homebounds with monthly visits and cards.  Joy Circle does not meet June, July and August.  We always welcome visitors!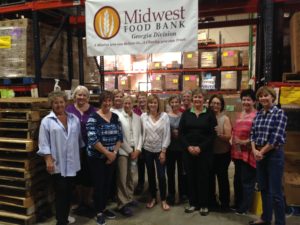 Marie Lamb
Marie Lamb Circle meets monthly on the 1st Thursday at 6:15 pm in the Fellowship Hall or a member's home.  We enjoy fellowship over a light meal provided by a member, prayer concerns, a brief business meeting, and short devotion and program.  Marie Lamb Circle' supports various local groups and participates in a card ministry to our homebound church members. No meetings are held during the months of June, July, or August.  We welcome you to become part of our circle.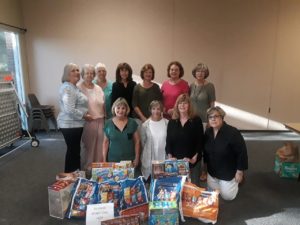 Mary Martha Hope
Co-Chair: Tami Kemberling, (678) 641-9604,  tamidale57@gmail.com
Mary Martha Hope Circle is a group of active ladies who meet on the 4th Thursday at 10:00 am in the Fellowship Hall.  Monthly programs enlighten us on important community issues, strengthen our spiritual connection to God, work on a mission project, or just for a little entertainment.   We take June and July off and a Christmas Party is held in December.  We focus our main mission efforts on Heifer International Foundation and Fayette Samaritans.  Visitors and new members are always welcome!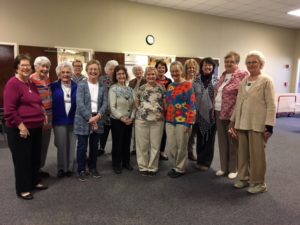 Contact the church office to receive a complete UMW guide and you'll be sure to find the right group for you!