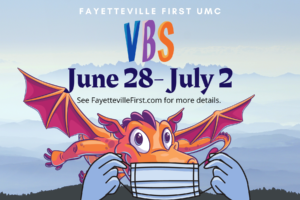 VBS: Knights of North Castle
June 28-July 2, 2021
Click here to register. Free before June 1!
Each day will be a different age group for in-person activities:
Monday—Rising PreK4 and Kindergarten
Tuesday—Rising 1st
Wednesday—Rising 2nd
Thursday—Rising 3rd and 4th
Friday—Rising 5th and 6th
9:00 a.m. arrival -12:15 p.m. pickup using drive thru.
Each assembly time (each morning) will be live streamed.
All are invited to in-person VBS Celebration on Sunday, July 4 at 11:00 a.m.
Cost is FREE before June 1st.
Only 30 campers per age group so sign up early!
Each age group of campers (knights) will represent their "family house" and the Bible theme they bring to slowly reveal how they are all connected to God's Family House together. Looking at Ephesians 6:10-17, the knights will learn to "armor up with God" and to put on a very different kind of armor (like "belt of truth" and "shield of faith"). Hope you can join in on the epic castle adventure as we learn to love God and others. Armor up!