Weekender – New on Fridays
Our weekly news update will keep you "in the know" NOW!
Click here for a current issue or a look at the archives.
Righteous Anger
Rev. Dr. Thomas Martin
"Your anger does not produce God's righteousness." — James 1:20
Anger seems to be a thing that is ruling our day. There is outrage everywhere about things locally, nationally, globally. A lot of this anger is justified. The Bible does not say we will never be angry. Rather, here in the book of James we are getting instructions on how to deal with anger.
If I went through the list of things we are supposed to be angry about, I'm sure someone would be angry that I left something off of the list. Take a moment to think how you deal with anger?
Some practical tips for dealing with anger are taking deep breaths, stepping away from the situation, counting to ten, and praying. Those are some healthy things that we can do. While everyone deals with anger in their own way, there are unhealthy habits. Those could include jumping to conclusions that serve our purpose, talking about the situation to other people (which is gossip), deciding to dismiss a person entirely, or thinking that our anger will produce God's righteousness.
Nowhere does scripture say that if you get angry enough, so will God. Nowhere does scripture say that God only intervenes when we prove how angry we are.
What we are encouraged to do is be "quick to listen, slow to speak, slow to anger" (James 1:19). In our world full of rancor and anger, are you listening to the voices that are filled with rage or are you quick to listen to God's voice of peace and justice and righteousness? It's okay to be angry. It is not okay to think that your anger can produce God's righteousness. Let us then be doers of the word, and not only hearers.
Publication Deadlines
Do you have information to share? Contact Joan Aycock, jaycock@fayettevillefirst.com, for consideration.
Weekly e-newsletter The Weekender: information is due Mondays by noon.
Worship at Fayetteville First UMC
14th Sunday after Pentecost
August 29, 2021, 11 a.m.
Online link will be active at 11 a.m. and after
James 1:17-27; Mark 7:1-8
Life Lessons: Look in the Mirror
Rev. Dr. Thomas Martin
 New BEGINNINGS
We continue to grow into new opportunities in 2021. Check out the new Sunday morning worship schedule and discipleship opportunitites beginning Sunday, September 12.
Sunday Mornings:
Worship in Chapel — 8:45 a.m.
Coffee & Conversation — 9:45 a.m.
Children's Sunday School — 9:45 a.m.
Youth Breakfast at The Foundry — 9:45 a.m.
Adult Small Groups/Sunday School — 9:45 a.m
Worship in Sanctuary — 11:00 a.m.
Sunday Afternoons:
Children's LIFE with God — 4 – 6 p.m.
Youth Encounter — 4 – 6 p.m.
Disciple I Bible Study — 4 – 6 p.m.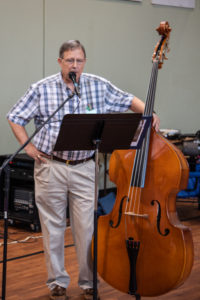 Titus II Returns on September 14, Noon, Family Life Center
It's time for Titus II again. Come enjoy fried chicken ($8.00) and a musical program by Danny Beck, Bill Webb, and friends. Also meet Rev. Joe Watson, Minister of Nurture, at his first Titus II event. Reservations should be made by calling Martha Turner (770-461-2802) by noon on Thursday, September 9. We look forward to gathering together again.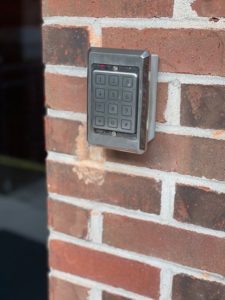 Door codes get fall cleaning
Our access door codes are being "cleaned up" as we prepare for all the new fall activities. If you discover a door code that no longer works, please contact the church office. The general door code will change beginning September 1. We will have a new door code each month.
If you need the code for the month, please contact Dian Nelson, 770-461-4313, admin@fayettevillefirst.com.