FFUMC's Preschool and Mother's Morning Out provides a caring learning environment grounded in Christian beliefs. Using developmentally appropriate practices we aim to help children grow spiritually, socially and physically in order to create a firm foundation for future success.
To schedule a tour please contact Kerry Bleil at kbleil@fayettevillefirst.com or 770-461-4313, ext 124.
Get more information from our brochure.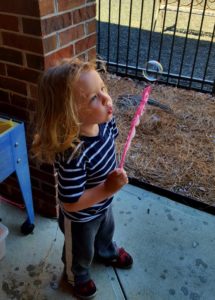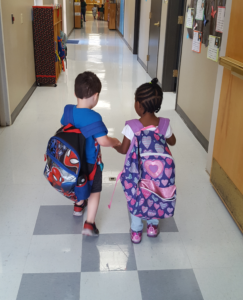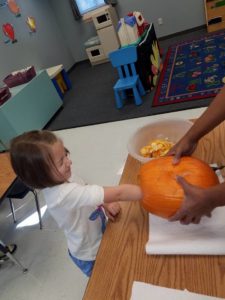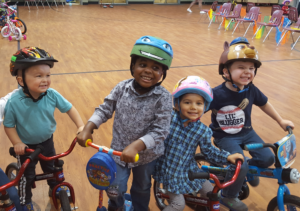 Meet Kerry Bleil, our new preschool director!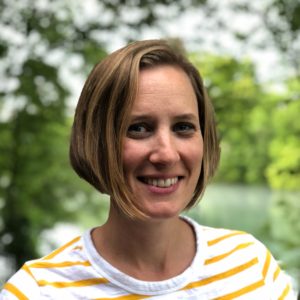 Kerry grew up in Little Rock, Arkansas. After high school graduation she attended Centenary College of Louisiana in Shreveport, Louisiana, where she received a BS in Elementary Education. During her senior year she met her future husband, John ("JB"), who was stationed at Barksdale AFB as a B-52 pilot. Upon graduation from Centenary, Kerry returned to Little Rock to teach elementary school for several years before she and JB got married and moved to Minot, North Dakota. It was in Minot that Kerry accepted her first position in an early childhood classroom and discovered her true calling. Over the years the Air Force moved Kerry, JB, and their two daughters to several different states allowing Kerry to gain experience teaching in varied early childhood environments. Eventually, the family returned to Barksdale AFB where Kerry completed her Masters in Education with an emphasis in Early Childhood Education at Northwestern State University of Louisiana. It was during this last assignment of JB's career that Kerry taught for six years at Southfield School and was able to solidify her early childhood philosophy. In the summer of 2017 the family moved to Fayetteville in order for JB to begin his post-Air Force career. Kerry is looking forward to continuing the play-based learning of the preschool while helping teachers provide a firm spiritual, social, emotional, and physical foundation to our youngest learners.