Even through COVID we have your Sunday and Wednesday covered!
New Curriculum
We are so excited to offer a NEW Bible story curriculum called Celebrate Wonder. Cokesbury Kids, who offered Deep Blue Kids, created this curriculum. It is United Methodist (Wesleyan) in its approach and scope throughout the church calendar. Learn Bible stories and how they apply to our everyday lives—in ourselves, in our homes, in our church, in our community, and in our world. For all kids PreK-5th. To get your copy, contact Rev. Carson Thaxton, cthaxton@fayettevillefirst.com.
Gather at THE FIELD on Wednesdays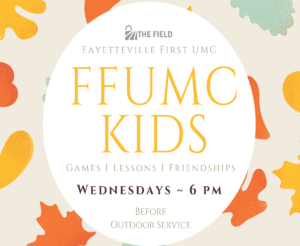 We are ready to see you on Wednesdays! 
When? 6 p.m. each Wednesday
Where? The Field (next to Parking Lot C)
Why? Games, Lessons, Friendship
Meet Rev. Carson Thaxton, Ms. Allie, and other leaders for 30 minutes before the Outdoor Service for a good time together outside with activities and learning to strengthen our faith!
See more on our FFUMC Kids page.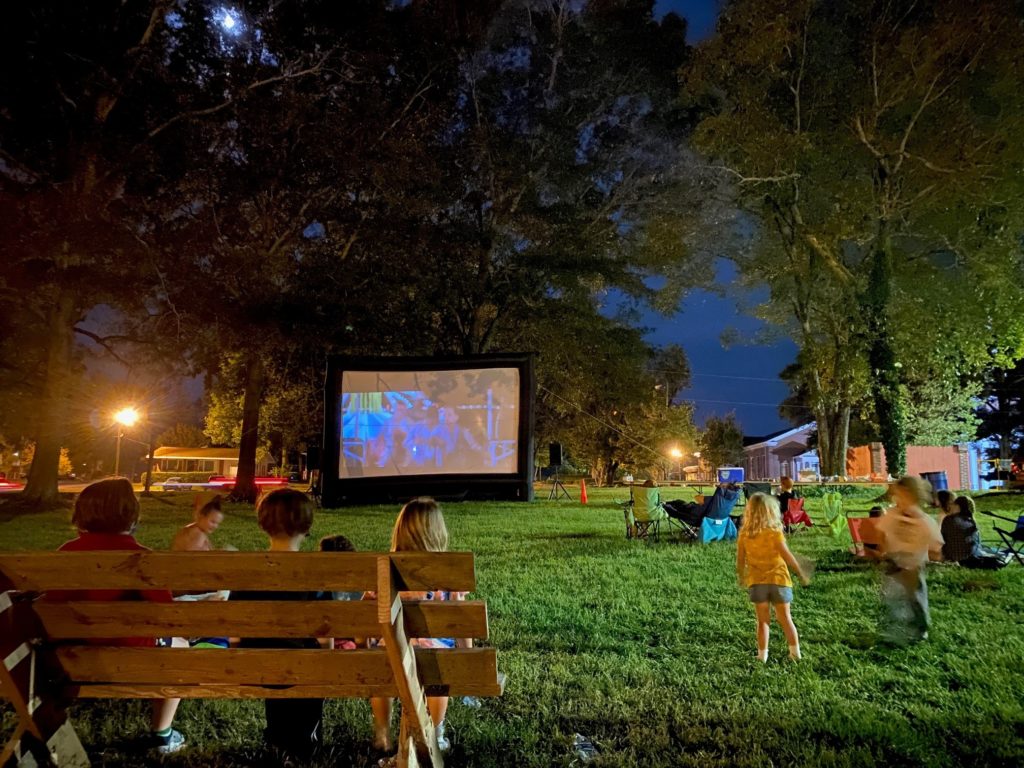 Outdoor movie night at The Field.