Welcome to FFUMC KiDs … join in!
Here are some of the opportunities for your child to grow in faith and learn more about God — and of course, have lots of fun!
June 2022 Newsletter
Get an overview of ways to learn, play, and grow at FFUMC.
Coming this summer
Registration is now open!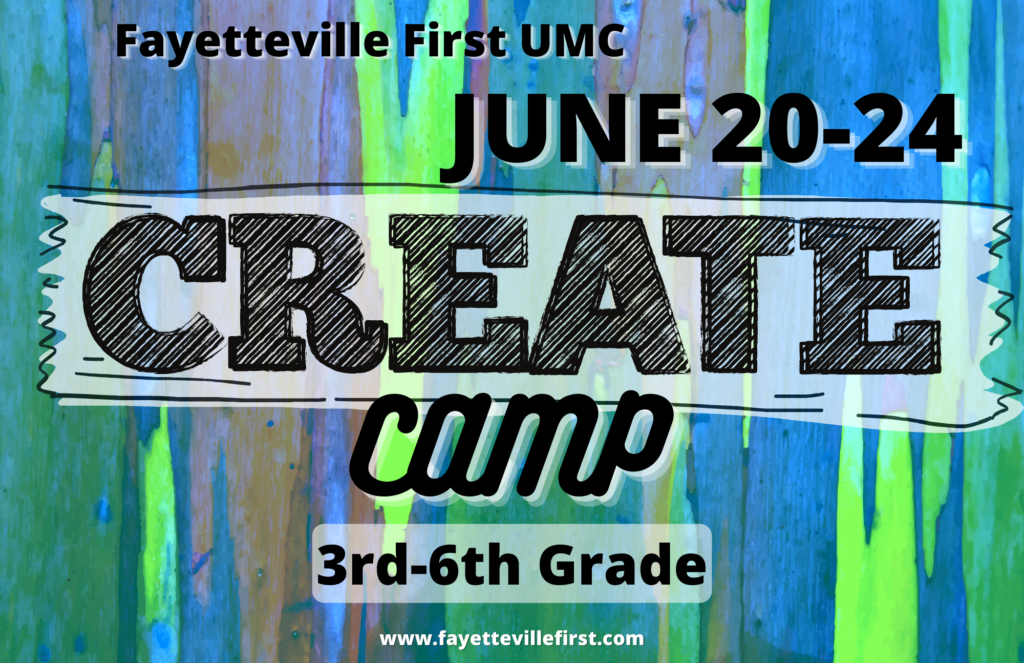 CREATE Camp: June 20-24
Children in grades 3-6th will get to dive deeper into the lessons and adventures of our VBS Bible stories as they explore ways to develop their own personal leadership skills. Campers will learn music and dances, learn how to create and build set designs, as well as participate in traditional camp crafts and games. $10/camper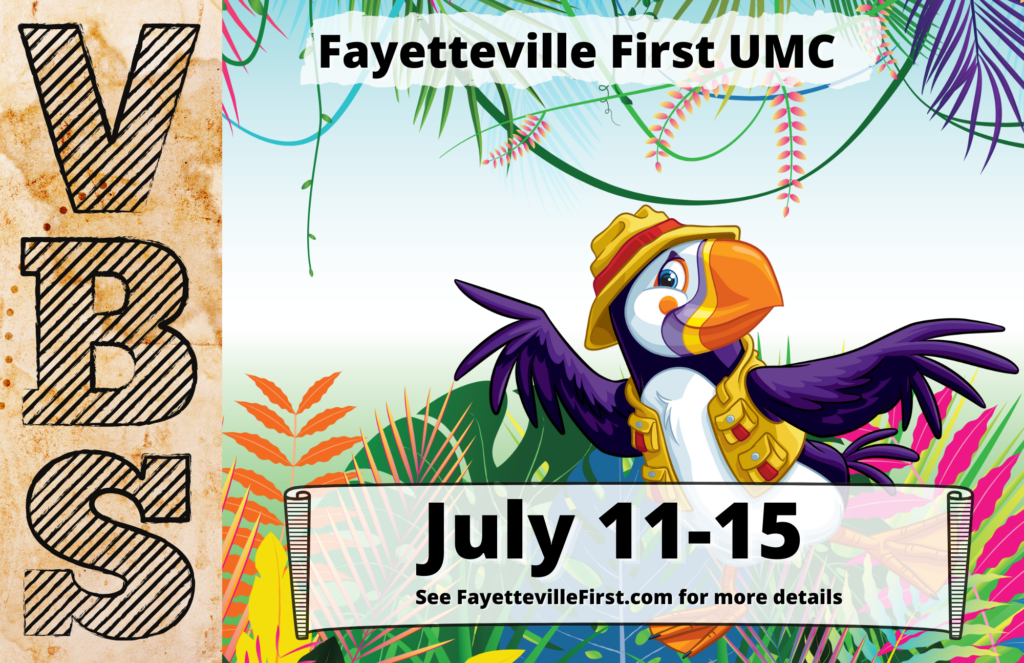 Vacation Bible School: July 11-14
From a whimsical lighthouse on an enchanted island, Explorers are guided by a Lighthouse Keeper and Beacon the Puffin on an exciting quest to find five mysterious Infinity Lanterns to help light their way. Using map coordinates from the Reference Book (the Bible), children discover clues to finding each Lantern while learning how God's light shines in the lives of familiar biblical characters in Old and New Testament stories.
Rising PK3-Rising 6th for Fall 2022. Before June 30: FREE. After June 30: $10/child.
Register for Vacation Bible School now!
Ongoing Faith Development Opportunitites
Sunday School is from 9:45 to 10:45 a.m.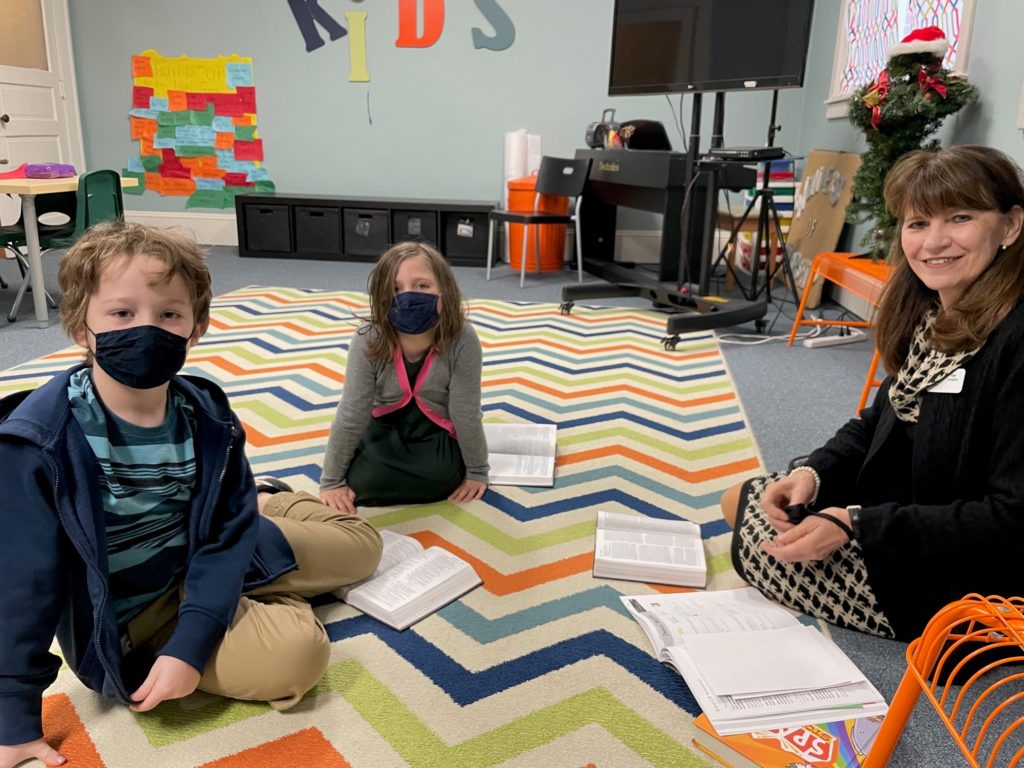 Our Sunday morning curriculum is designed to introduce our children to the Biblical story, usually the same one discussed in worship that day. As they learn the stories of God's love during this one hour class they will also learn many important tenants of our faith.
Pre-K4 and Kindergarten will meet in room B-230 and B-240 with Ms. Anna Mayhew.
1st and 2nd Grades will meet in room B-225 with Ms. Faye Livingston.
3rd – 5th Grades will meet in room B-215 with Ms. Nancy Ricciardi.
Parents – We have lots of adult discipleship classes you could choose from if you would rather a more focused small group discussion. Contact Rev. Allyson Lawrence to learn more.
Please register your child with their teacher when you drop him/her off. You will be given a unique code that you will need to have with you (or your ID) when you pick them up.
Worship at 11:00 AM in the Sanctuary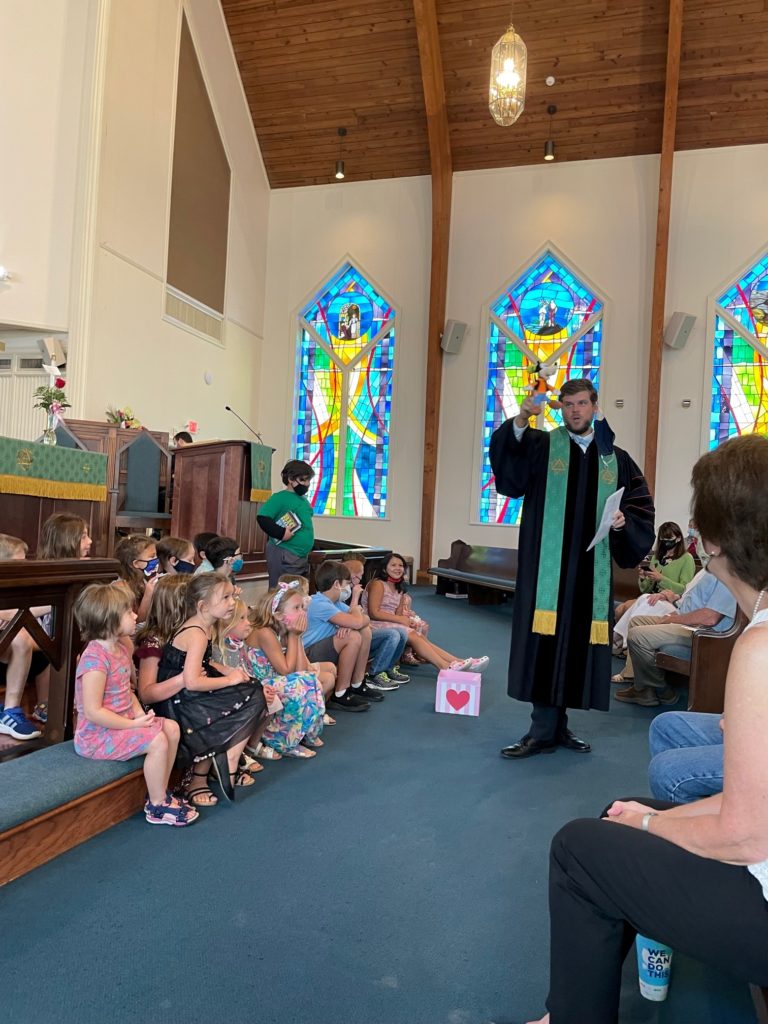 This family friendly service offers experiential activity books to engage your child as they participate in worship. We have a special children's moment time during the service that all children are invited to join. Following the children's moment, children 4 years old through 2nd grade are invited to attend our Wonders of Worship.
Wonders of Worship – This special time allows children to explore all the aspects of worship with crafts, music, and games. They will learn about worship elements such as the affirmation of faith, the call to worship, the sacraments and more. After the 11:00 worship concludes, you will find your child in the same rooms as they had for Sunday school. PreK4 – Kindergarten will be in room B-220 and first and second grades will be in room B-225.
Wednesday Nights Video Game Club, 4th-6th grades
You are invited to participate in a new weekly gathering most Wednesday nights from 5:30 – 7:00 p.m.
We'll play video games on our switch for a little while and then we will spend the rest of our time together learning about different bible characters, trying to figure out their personalities and understanding the different scenarios and situations they get themselves into. Think Dungeons and Dragons but with Bible characters!
It is a great opportunity for 4th – 6th graders to truly engage with the Bible stories and see the movement of God through those stories.
Email questions to Pastor Allyson at alawrence@fayettevillefirst.com.
Sunday Nights "Life With God," 4 -5:15 p.m.
Life with God opens up the Scriptures and gives children the tools and opportunities to explore them themselves as they learn about faith-building spiritual disciplines. Nights include some music, fun, learning, and games.
We'd love to see you!
Parents, to be added to the FFUMC Children and Family Ministry email list or if you have any questions, please contact Rev. Allyson Lawrence at alawrence@fayettevillefirst.com.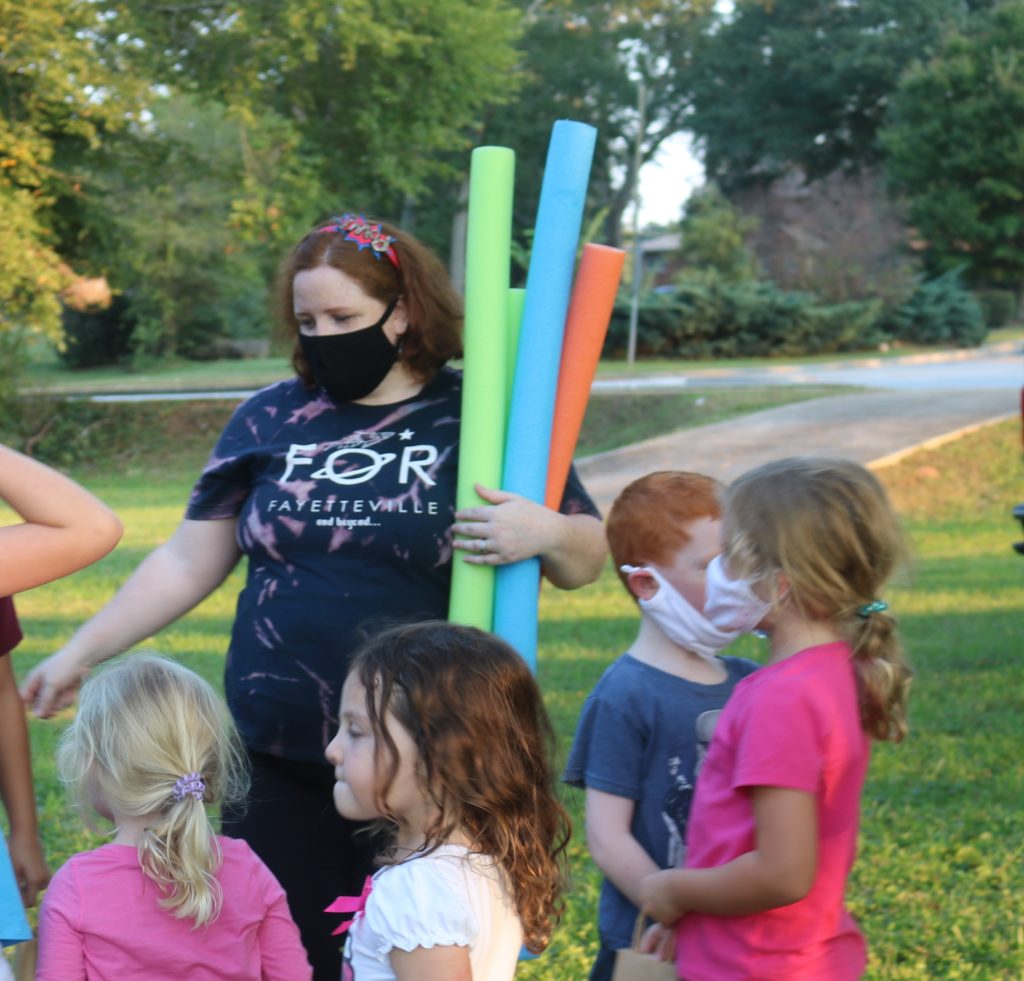 BOOK NOOK
Hear great stories on our YouTube Channel. Connect to the ffumcKiDs Playlist here!
---