Welcome to FFUMC KiDs … join in!
Here are some of the opportunities for your child to grow in faith and learn more about God — and of course, have lots of fun!
Wednesdays at FFUMC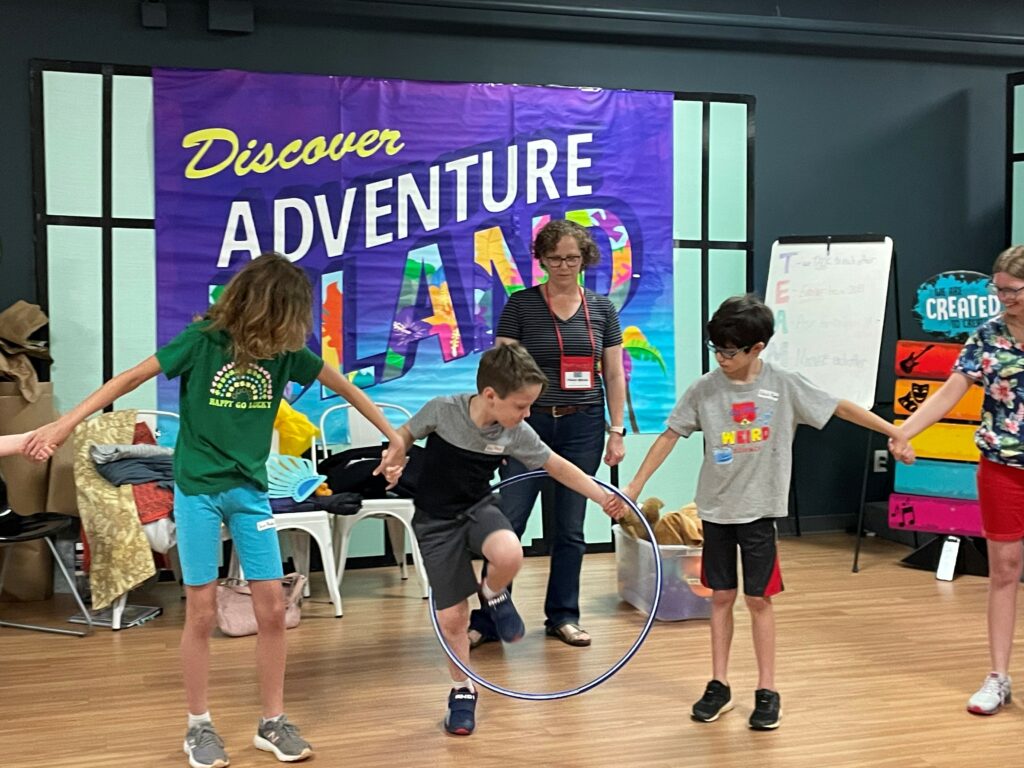 Club Night — Video Game Club and Art Club
Wednesday nights, 6 – 7 PM
Upper elementary students in 3rd — 5th grades will learn and interact with a Bible story and then break out into a club of their choice. We have Video Game Club with Mario Cart and Smash Brothers hosted by Alpha, VG Champ, and an Art Club with opportunities to explore freestyle art projects.
Club Night — Kids Crescendo
Wednesday nights, 6 – 7 PM
This kid's group is for children in Kindergarten – 2nd grade. We'll play games with a musical twist, learn songs of faith to keep in our musical suitcase for a life time and develop basic principles of rhythm and music. This group sings in several worship services throughout the church year and other special events.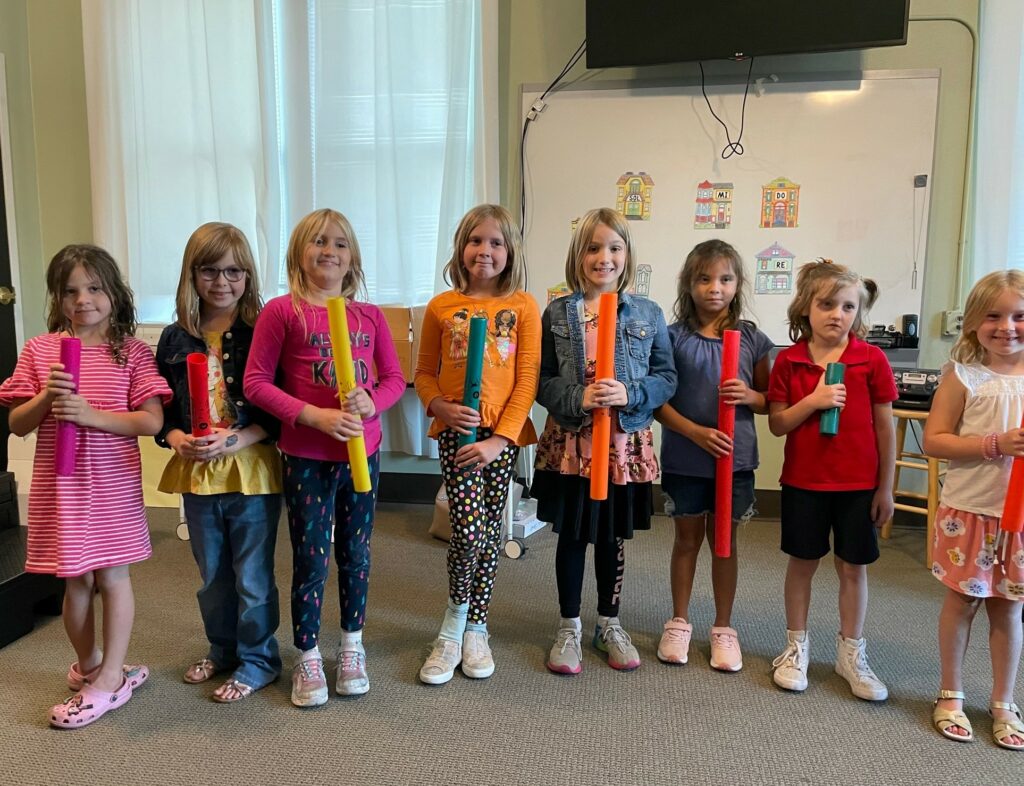 Young Kids Nursery and Playtime
Wednesday nights beginning at 6 PM
Our youngest students birth through PreK are invited to the nursery for supervised play and care.
Ongoing Faith Development Opportunities
Sunday School is from 9:45 to 10:45 a.m.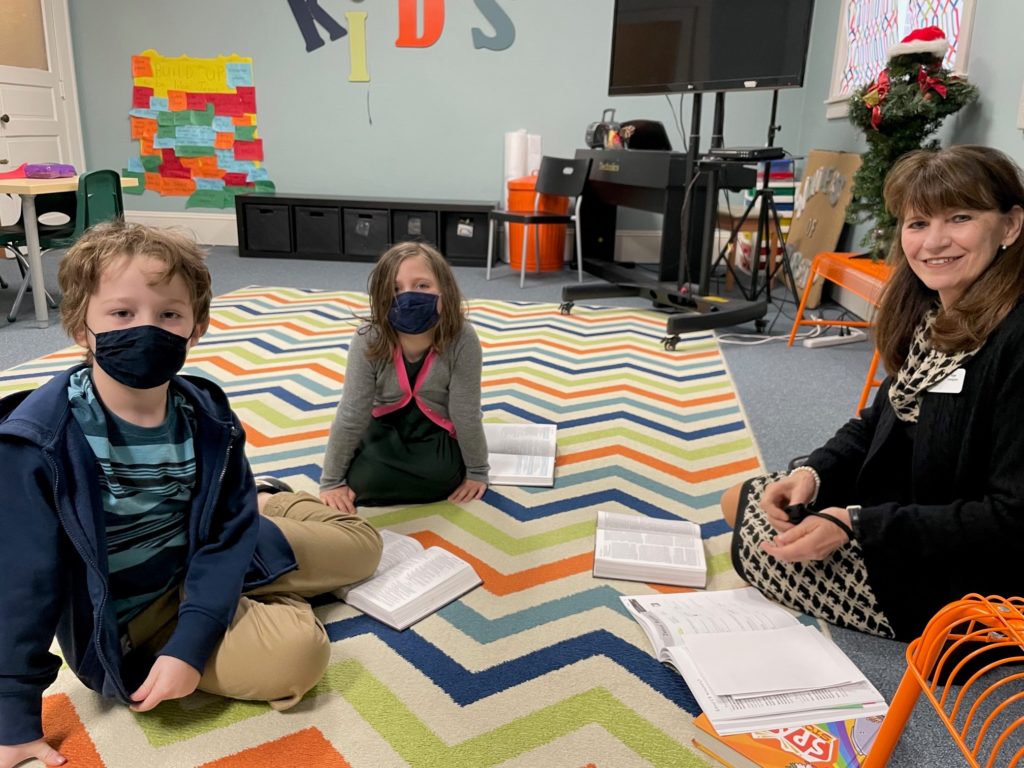 Our Sunday morning curriculum is designed to introduce our children to the Biblical story, usually the same one discussed in worship that day. As they learn the stories of God's love during this one hour class they will also learn many important tenants of our faith.
Pre-K4 through 1st and 2nd Grades will meet in room B-225 with Ms. Faye Livingston.
3rd – 5th Grades will meet in room B-215 with Ms. Nancy Ricciardi.
Parents – We have lots of adult discipleship classes you could choose from if you would like a focused small group discussion. Contact Rev. Allyson Lawrence to learn more.
Please register your child with their teacher when you drop him/her off. You will be given a unique code that you will need to have with you (or your ID) when you pick them up.
Worship at 11:00 AM in the Sanctuary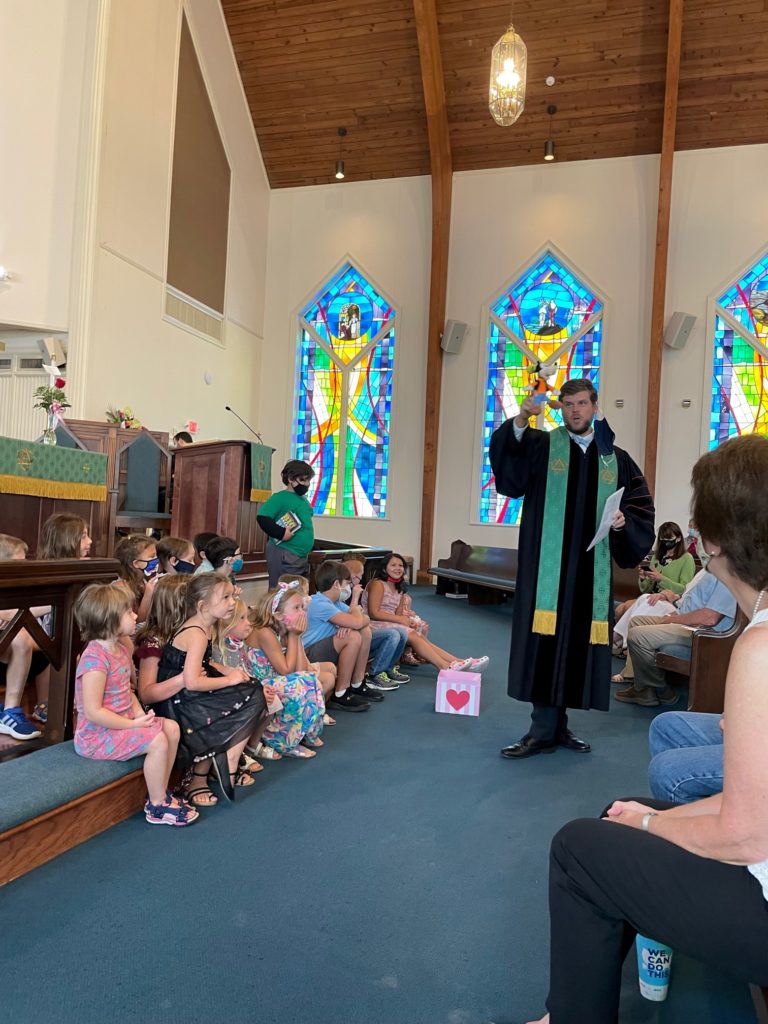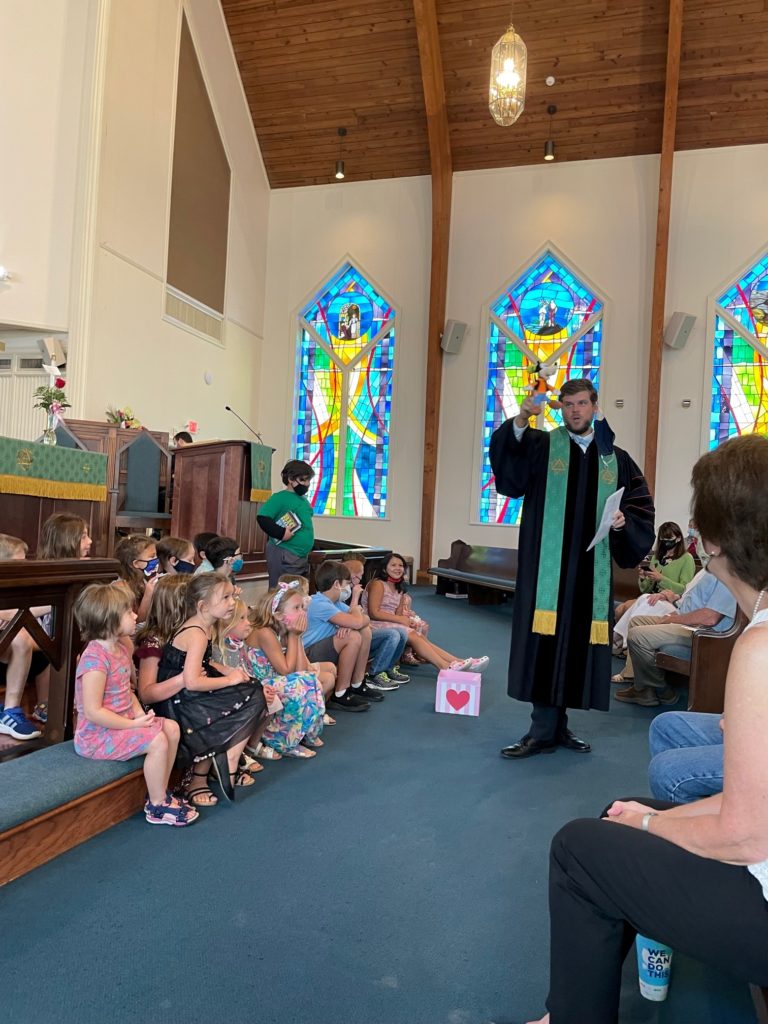 This family friendly service offers experiential activity books to engage your child as they participate in worship. We have a special children's moment time during the service that all children are invited to join. Following the children's moment, children 4 years old through 2nd grade are invited to attend our Wonders of Worship.
Wonders of Worship – This special time allows children to explore all the aspects of worship with crafts, music, and games. They will learn about worship elements such as the affirmation of faith, the call to worship, the sacraments and more. After the 11:00 worship concludes, you will find your child in the same rooms as they had for Sunday school.
Vacation Bible School 2023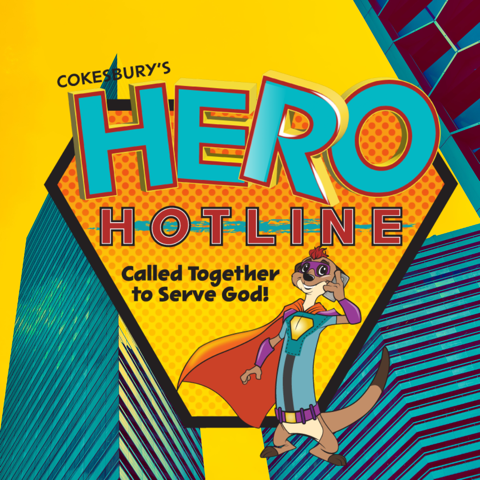 Hero Hotline on June 26- 30, 9:00-12:15 (Monday-Friday).
In the depths of a colorful underground cave, is the beating heart of the hero community, the Hero Hotline Headquarters where everyone's gifts are valued and every hero has a role to play. Each day at the Hero Hotline Headquarters, superheroes of all ages and abilities answer the call and join the Professor and veteran hero, Super Meer the Meerkat, to provide expert assistance and solutions to Hero Teams everywhere.

When Heroes in the field call in, the Professor, Super Meer, and our team of heroes will spring into action and explore the ultimate Hero Handbook -the Bible- to discover how all Heroes can follow the examples set by a cast of supporting Bible Heroes in stories from the Old and New Testaments, who work together to bring peace, build each other up, and share the great story of God's love for us where they are and with the whole world.

As kids (called Heroes) experience these stories through music, drama and storytelling, games, arts and crafts, science, and even snacks, they'll learn that Heroes are called to Follow Jesus, Help Others, Work Together, Listen to God, and Show Grace! And, best of all, they'll be invited to answer this call at VBS, at church, at home, and every area of their lives.
Registration opens April 3 for Rising PK3-Rising 6th for Fall 2023. After June 10: $10/child.
Create Camp 2023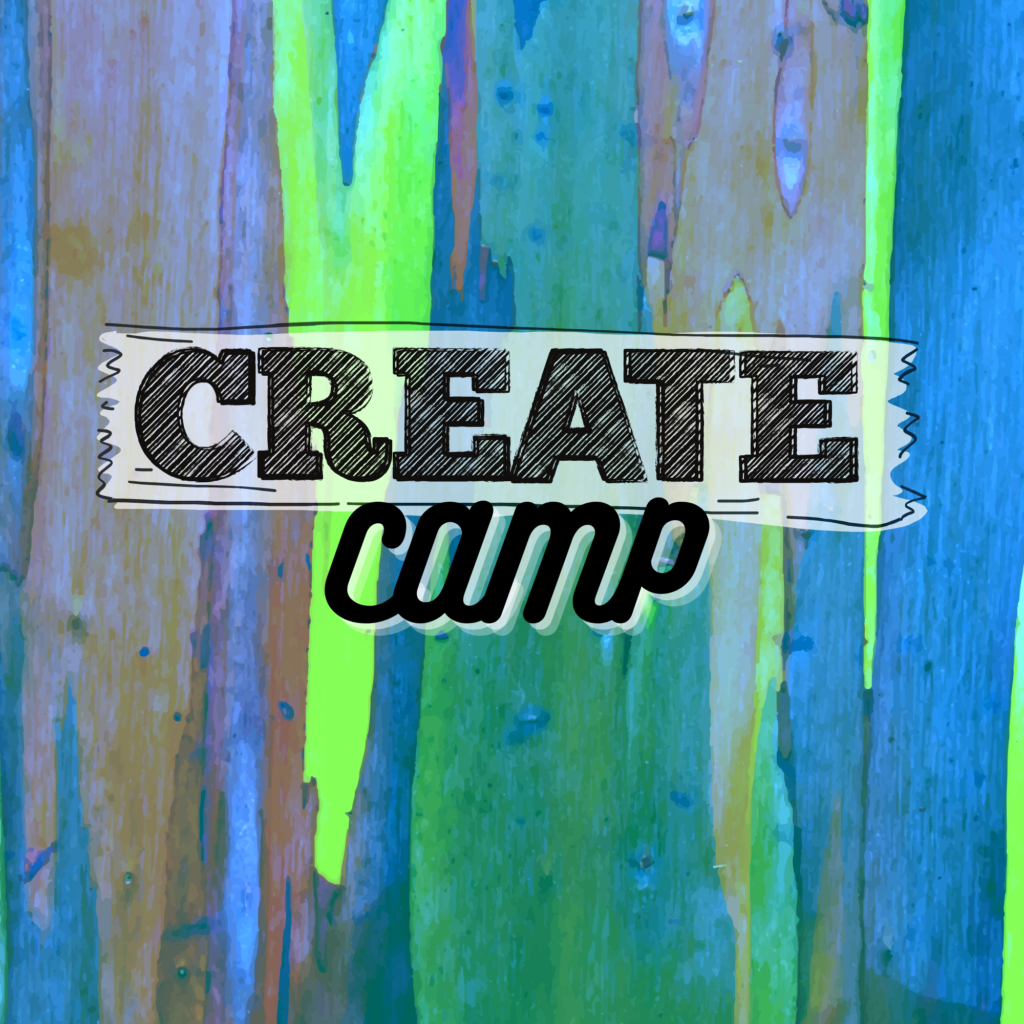 Save the date for a weeklong creative adventure! June 12-16, 2023
We'd love to see you!
Parents, to be added to the FFUMC Children and Family Ministry email list or if you have any questions, please contact Rev. Allyson Lawrence at alawrence@fayettevillefirst.com.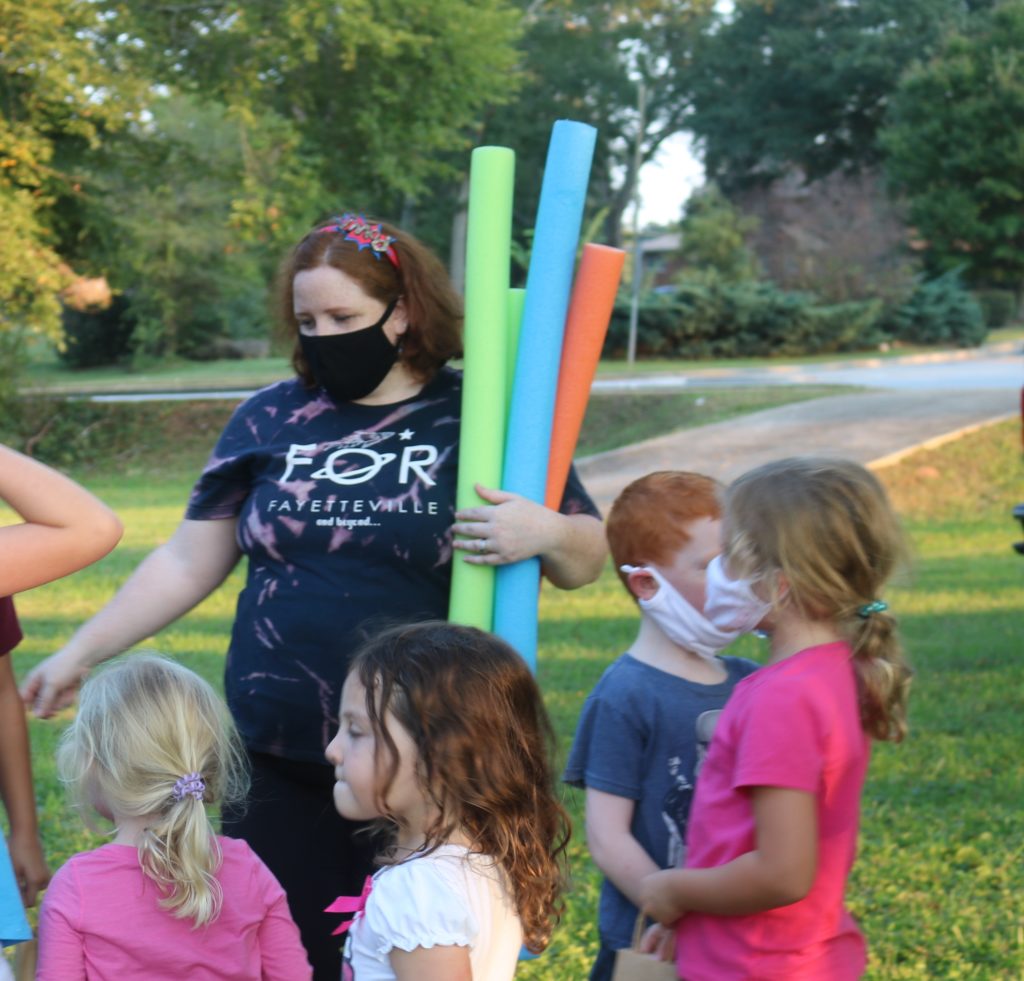 BOOK NOOK
Hear great stories on our YouTube Channel. Connect to the ffumcKiDs Playlist here!
---