Welcome to FFUMC KiDs … join in!
Here are some of the opportunities for your child to grow in faith and learn more about God — and of course, have lots of fun!
Sunday School is from 9:45 to 10:45 a.m.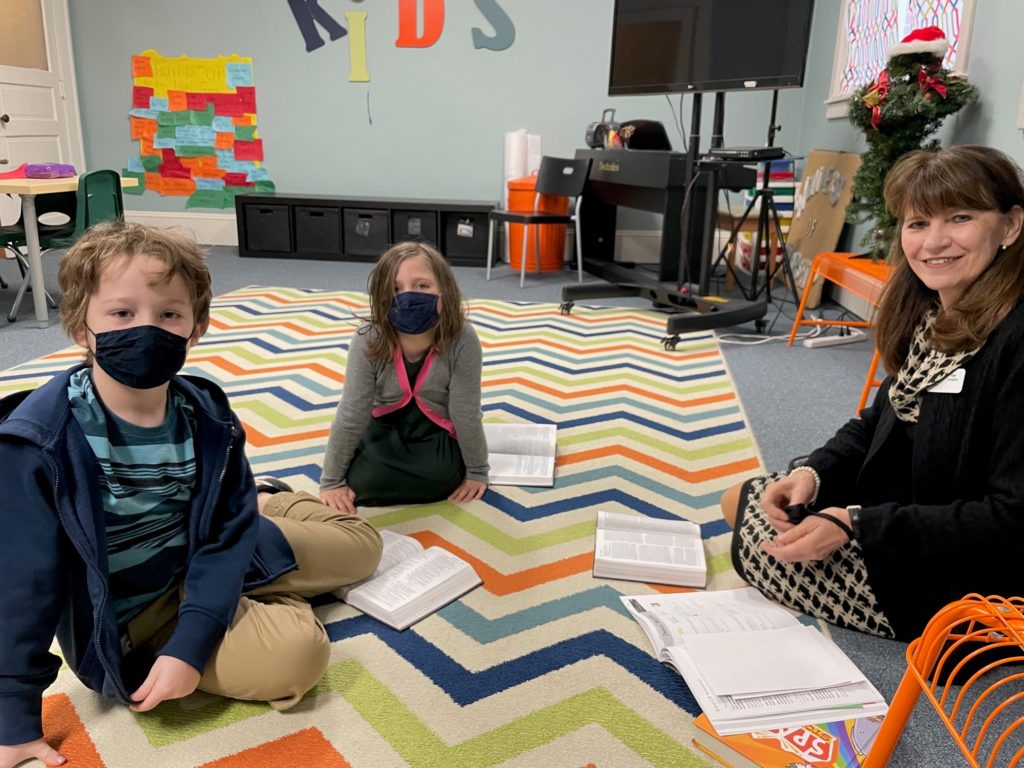 Our Sunday morning curriculum is designed to introduce our children to the Biblical story, usually the same one discussed in worship that day. As they learn the stories of God's love during this one hour class they will also learn many important tenants of our faith.
Pre-K4 and Kindergarten will meet in room B-230 and B-240 with Ms. Anna Mayhew.
1st and 2nd Grades will meet in room B-225 with Ms. Faye Livingston.
3rd – 5th Grades will meet in room B-215 with Ms. Nancy Ricciardi.
Parents – We have lots of adult discipleship classes you could choose from if you would rather a more focused small group discussion. You can find more about those groups here.
Please register your child with their teach when you drop him/her off. You will be given a unique code that you will need to have with you (or your government ID) when you pick them up.
Worship at 11:00 AM in the Sanctuary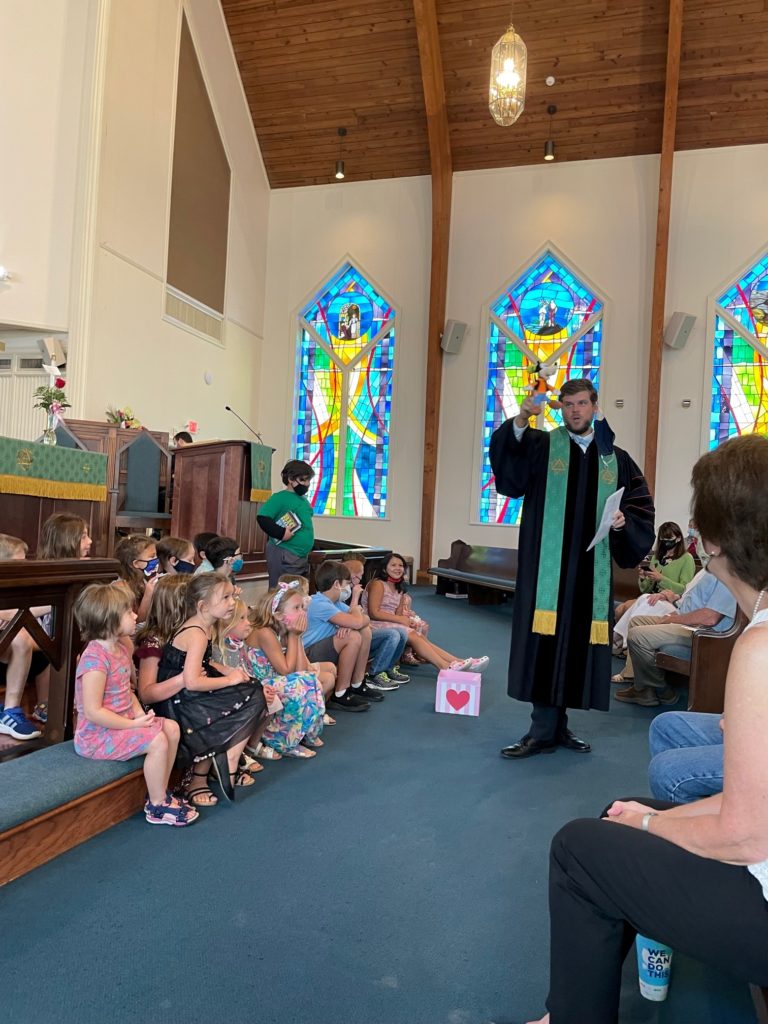 This family friendly service offers experiential activity books to engage your child as they participate in worship. We have a special children's moment time during the service that all children are invited to join. Following the children's moment, children 4 years old through 2nd grade are invited to attend our Wonders of Worship.
Wonders of Worship – This special time allows children to explore all the aspects of worship with crafts, music, and games. They will learn about worship elements such as the affirmation of faith, the call to worship, the sacraments and more. After the 11:00 worship concludes, you will find your child in the same rooms as they had for Sunday school. PreK4 – Kindergarten will be in room B-220 and first and second grades will be in room B-225.
Sunday Nights "Life With God," 4 -6 p.m. Resumes February 27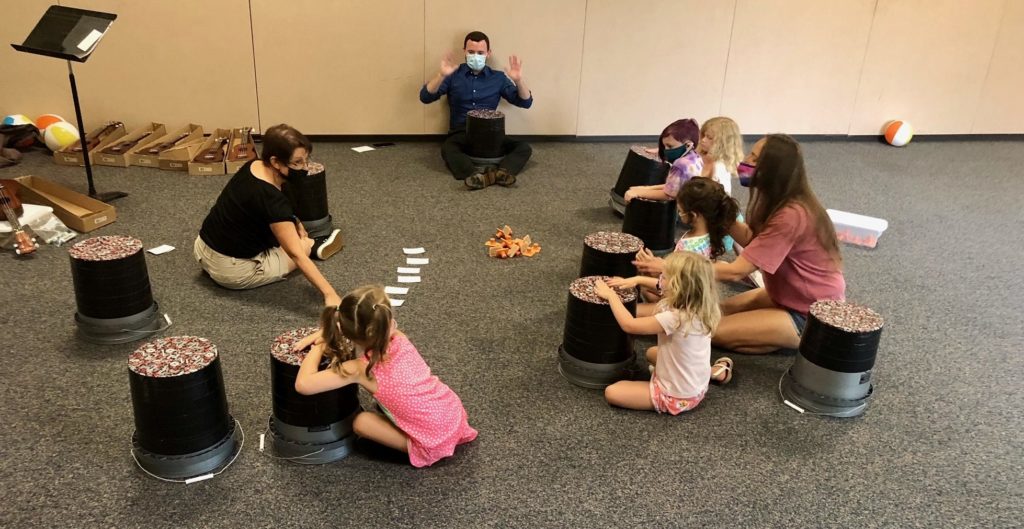 Life with God opens up the Scriptures and gives children the tools and opportunities to explore them themselves as they learn about faith-building spiritual disciplines. Each Sunday night will be filled with stories of the Bible, music, and play surrounded by loving care from all of our children's ministry team. Justin Maxey (and his amazing volunteer team) is developing a wonderful music program for the students to learn about the basics of rhythm, singing, and movement. Light snacks will be provided each night as well as fun and active games.
Pre-K4 and Kindergarten will meet in room B-230 and B-240. Pick up is in this same room at 6 p.m.
1st and 2nd Grades will meet in room B-225. Pick up is in this same room at 6 p.m.
3rd – 5th Grades will meet in the Fellowship Hall. Pick up is in the Family Life Center gym.
COVID Precautions – We care about your children. We care about their spiritual formation and their physical well-being. We know that COVID-19 is still threatening. In light of our concern we are doing our best to nurture children's faith in the safest way possible. Here's what we are doing:
Our music class will be meeting in the Fellowship Hall to allow social distancing.
Our activity/recreation time will meet in the gym or outside if weather permits.
Snacks are individually packaged.
We request that all children, parents, and volunteers wear masks inside the building and wash hands frequently.
We also want you to know that if you have decided that now is not the right time for you and your family to participate in in-person activities due to COVID-19 risks, we understand. Please let me know if that is of concern for you. We want to reach out to your child through other no-contact means so that they can experience the joy of being connected (even if not in person) to the body of Christ.
Coming this summer
Save the date now and look for details and registration soon.
CREATE Camp: June 20-24
Vacation Bible School: July 11-14
We'd love to see you!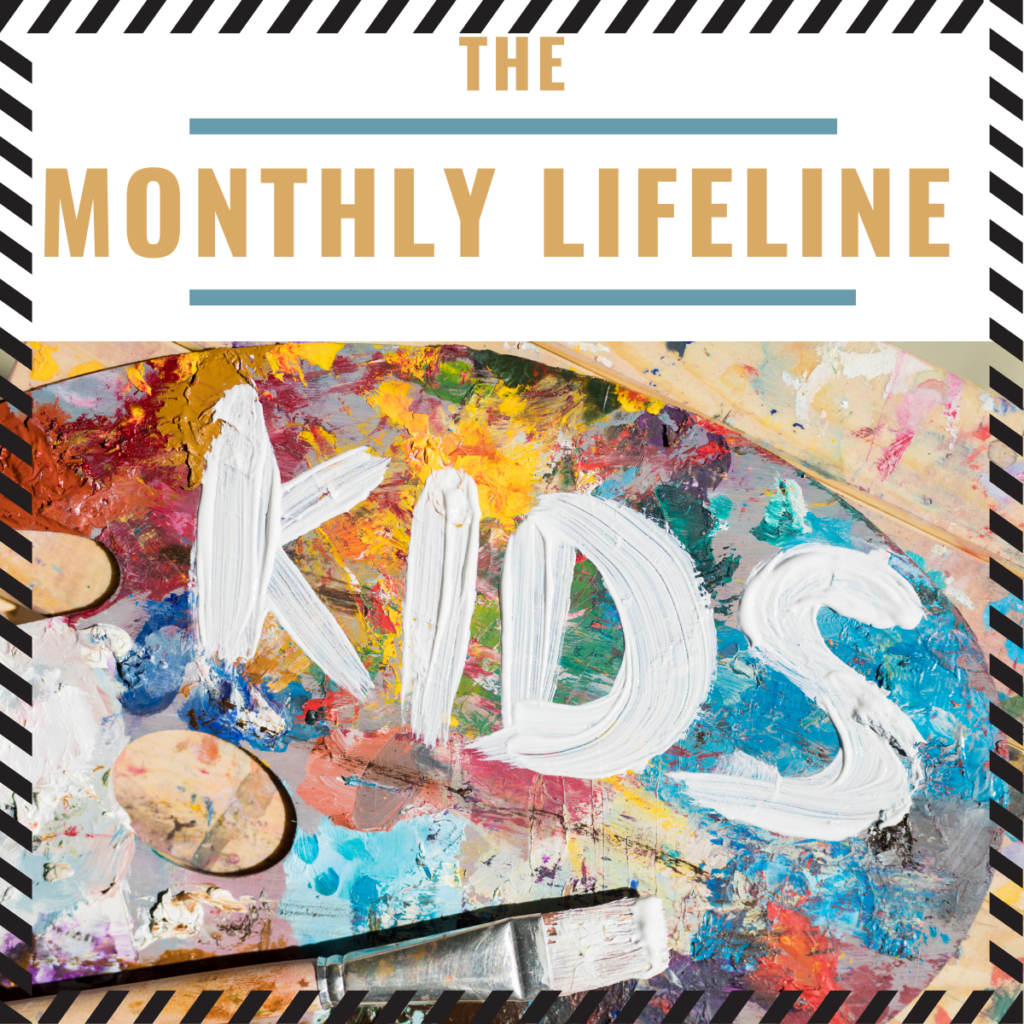 MONTHLY LIFELINE NEWSLETTER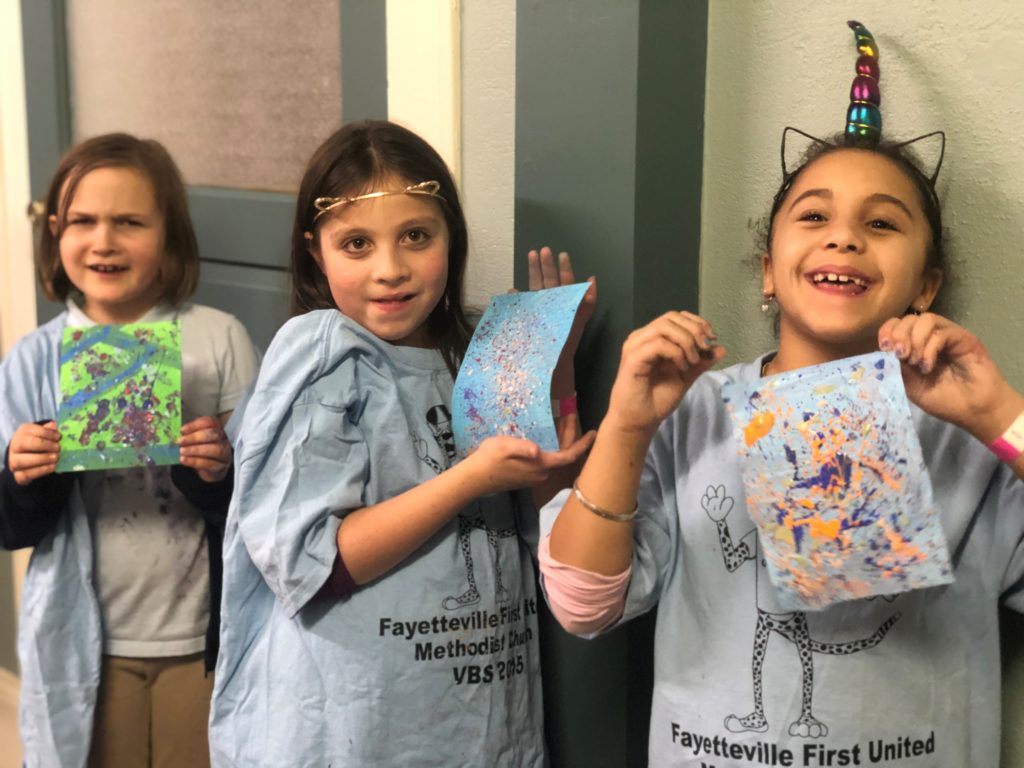 Parents, to be added to the FFUMC Children and Family Ministry email list or if you have any questions, please contact Rev. Allyson Lawrence at alawrence@fayettevillefirst.com.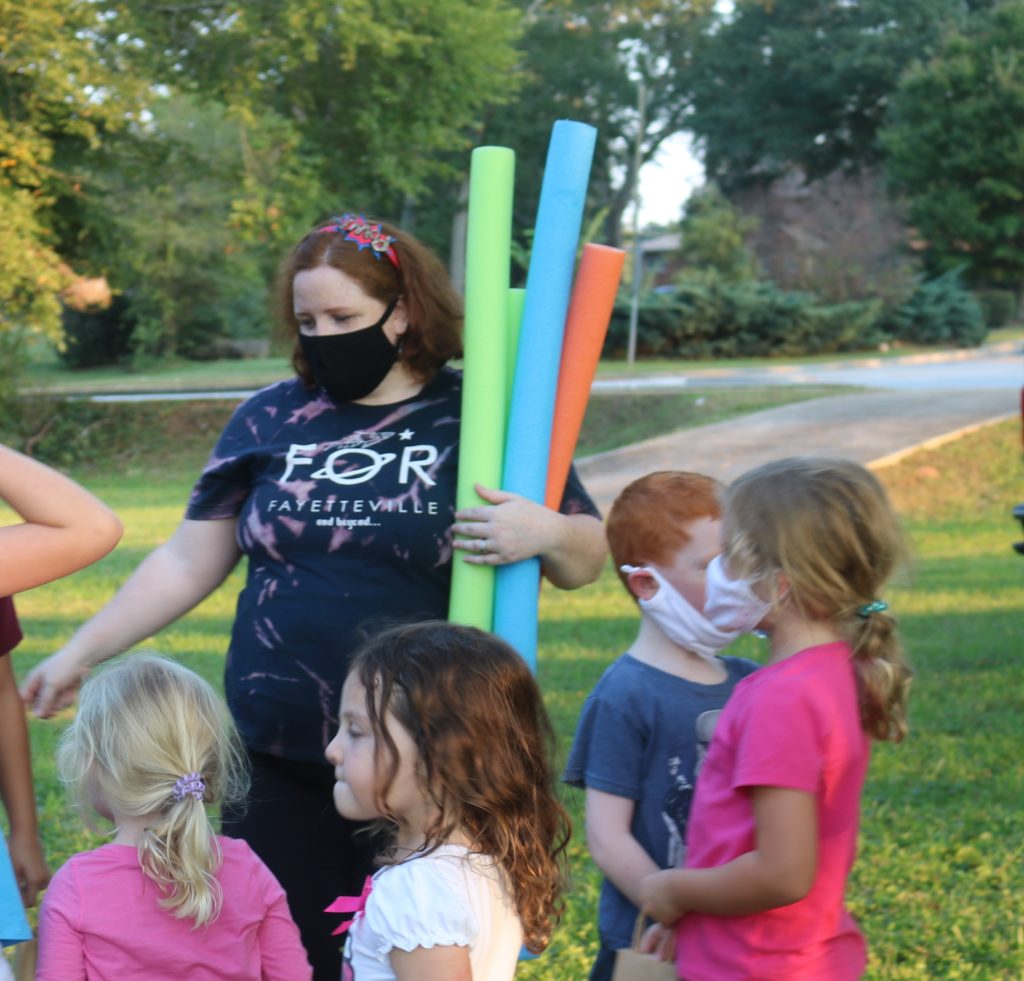 BOOK NOOK
Hear great stories on our YouTube Channel. Connect to the ffumcKiDs Playlist here!
---