We are glad you're here!
You are invited to connect with God's Kingdom NOW at FFUMC through Nurture, Outreach and Worship. Take time to get to know us. Investigate! Explore! Try a small group throughout the week. Participate in an event. You'll find a place that is right for you to develop new relationships and grow in your faith.
Donate
Upcoming Events:
Summer Lunch Packing Program
Help pack lunches or deliver lunches on Tuesdays during June and July for children receiving free lunch during the school year. Contact Valerie Mallon, vmallon@gmail.com, 770-310-7620.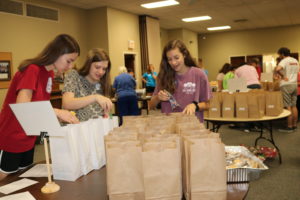 Vacation Bible School
June 24-28: To Mars and Beyond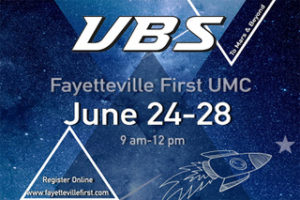 MAD Camp
July 15-19: Music, art and drama for rising kindergarten through rising 6th graders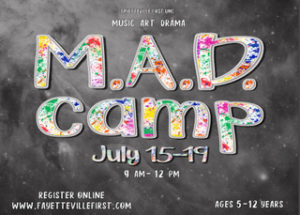 Rise Against Hunger Packing Event
Save the date: August 18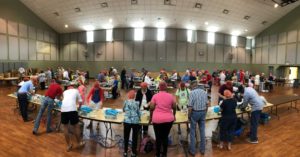 New Member Information
Interested in knowing more about Fayetteville First UMC? Come to an information session on March 31 at 4 p.m. in the Fellowship Hall. Contact Rev. Allyson Lawrence.
Table Groups
Explore a small group for faith and friendship. New participants are welcome. Check it out! Questions? Contact Rev. Allyson Lawrence.
Wednesdays: 9:30 a.m., FFUMC Campus
Thursdays: 10 a.m. (men only)
Friday: 10 a.m., Gremlin Growlers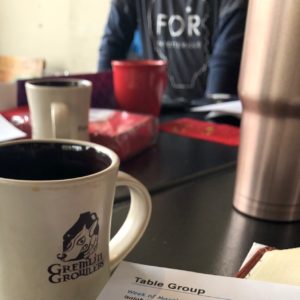 Blood Drive
July 21, 2019, 8 a.m. to 1 p.m., Gym
Sign up for donation time at ffumc.blooddriveteam.org.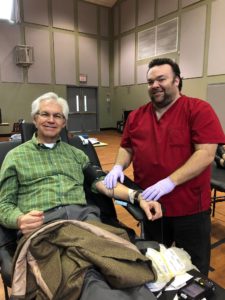 Volunteer
New Member Resources