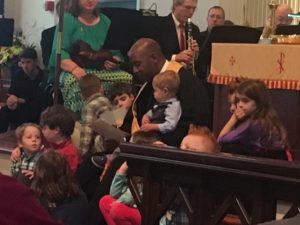 Welcome to Fayetteville First UMC!
Campus Map
Once You Arrive:
Parking & entry:
Our large campus offers numerous options for parking and entry.
Safety:
We follow Safe Sanctuary policies to ensure safety including check-in/check- out systems for children.
Our nursery is located beside the Family Life Center/Gym and is easily accessed from Parking Lot C. Nursery is open for birth to 3 years.
Children from PreK3 – 5 th grade are down the hall from the nursery behind the chapel and enjoy Sunday school from 9:45 to 10:45 a.m.
All Week Long